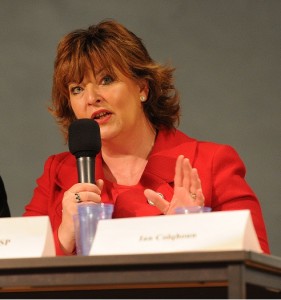 In this section you can find a selection of speeches that Fiona has made in her capacity as Cabinet Secretary for Culture, Tourism and External Affairs.
For speeches Fiona has delivered in the Scottish Parliament, please click here.

2016
SCOTLAND'S FUTURE IN THE EU: A RENEWED VISION OF SOLIDARITY, SOCIAL PROTECTION AND MUTUAL SUPPORT

Tanaiste, Minister, Members of Parliament, Ambassadors, Ladies and Gentlemen. It is my very great pleasure to have been asked to give today's keynote address at the launch of the European Movement Ireland's National Conversation about the UK's EU Reform Agenda and Referendum. I am going to highlight the importance to Scotland of the UK remaining in the EU and the Scottish Government's perspective on the EU referendum. I will also outline our own agenda for constructive reform within the EU and, where I have sufficient detail on the proposals, I will also give our views on the UK Government's renegotiation agenda.
The European Movement Ireland- –
I want to start by paying tribute to the work that the European Movement Ireland has been doing for over 60 years. It is striking that the Movement predates Irish Membership of the Union by over 20 years and this is a positive message in favour of collective action.
I applaud the work of those connected with the European Movement Ireland, both now and those that have gone before, and would encourage the Movement to continue making their reassured, robust and rational case.

The value of EU Membership
A closer relationship between Ireland and Scotland
Scotland's relationship with Ireland, our closest European neighbour, is a clear demonstration of nations working together which symbolises exactly what the EU is all about.
Since the beginning of 2015 there have been 12 Ministerial visits between Ireland and Scotland and I have made 3 ministerial visits to Ireland. These ministerial visits are made with the objectives of identifying common approaches and policies;
establishing areas where joint action benefits both nations; enabling our businesses to operate effectively in Scotland and Ireland; and bringing our nations and peoples closer together. These objectives are shared by the EU, albeit on a grander scale, and membership of the EU for citizens of Ireland and Scotland has helped to facilitate all of these things.
As an illustration, the Single Market has enabled our economies to be brought closer together facilitating an increase in trade in goods and services. Ireland is now Scotland's 8th largest export market with over 1 billion Euros' worth of goods exported in 2013 which increased 8% from 2012 – a sure sign of deepening economic integration. Scotland and Ireland's economies are now so inextricably linked through the Single Market that the removal of Scotland from the EU would have a severely detrimental effect on both our economies. Currently, Ireland is the 2nd largest export market for Scottish food, while it has been estimated that Irish investment in Scotland is responsible for over 5,000 jobs and turnover of nearly 3 billion Euros.
It is not only the Single Market which has brought Scotland and Ireland closer together. EU funding has also enabled our nations to work better together for a common purpose. For example, the INTERREG Funded Access 6 programme which ran from 2013 to summer 2015 has encouraged cross border collaboration and has fostered relationships in the food and drink sector. The programme has provided a number of SMEs in both countries with the skill-sets, mentoring and logistics support which has helped them to supply main markets in the UK, the wider EU and other major international markets. The businesses involved have experienced over 25 million Euros' worth of sales growth, 87% export growth and have created 160 new jobs. Scotland's removal from the EU would preclude similar collaborations from occurring in the future.
The Scottish Government is not, however, planning for a future outside the EU and we are working on deepening, not cutting, our ties with a number of Member States, with a particular focus, of course, on Ireland as our closest European neighbour. During the First Minister's visit to Dublin in June this year, she announced the establishment of a permanent Scottish Government presence in Ireland which will work to strengthen inter-governmental co-operation and increase collaboration
between enterprises and academic institutions in Scotland and Ireland. I am pleased to announce today that, in January 2016, the Scottish Government will open its first innovation and investment hub in the British Embassy in Dublin to be headed by John Webster, currently a British diplomat at the Embassy who is here today. Please take the opportunity to speak to John if you have any views on how together we make this new initiative a success.
The economic benefits of EU membership
The benefits of EU membership to Scotland and Ireland stretch far beyond our close relationship. EU membership brings indisputable economic benefits to both countries' enterprises by placing them in the Single Market – the world's largest trading area comprising of 20 million businesses and 500 million consumers and which accounts for 16 per cent of global GDP. Indeed, the EU is a vital export market for Scottish companies accounting for nearly half of our international exports in 2013, worth over 18 billion Euros. It has also been estimated that over 300,000 Scottish jobs are either directly or indirectly supported by exports within the EU.
Scotland now trades more with Denmark than with Australia, Canada and South Africa combined. Moreover, the free movement of capital enhances our ability to attract investment from within the EU. In 2014, of over 2,000 foreign-owned companies operating in Scotland, around 40% of these were owned by shareholders based in the EU.
Being a part of the Single Market has also helped facilitate better access to international markets for enterprises located in Scotland and Ireland by being part of a larger trading bloc. Only last month, concerns have been expressed by the US and China, two of the world's largest economies about the future of the UK's EU membership.
A UK exit from the EU would jeopardise all of this. Indeed, the Economic and Social Research Institute have estimated that trade between the UK and Ireland will fall by at least 20% in that event. Even if the UK were to have some form of looser arrangement with the EU allowing access to the Single Market, similar to that of Norway, it will still have a significant impact on trade and, as the former Foreign Minister of Norway pointed out they "pay but have no say".
The wider value of EU membership
The EU is not, and nor should it be, simply an economic union. The EU is also about solidarity, social protection and support.
(1) A Union of Solidarity
The Scottish Government's determination to remain in the EU doesn't simply flow from self–interest; we want to remain in a union of solidarity.
We recognise the importance of the European Union in promoting solidarity and common action in tackling problems that Member States, acting alone or bi-laterally, could not hope to. These challenges include energy security; climate change; unacceptably high levels of youth unemployment across the Union; and welcoming and integrating displaced people, refugees and migrants. These challenges require a collective response to succeed – not isolationism, inward procrastination and abdication of responsibilities. History will judge us on how effectively we, the peoples of the EU, collaborated to make our societies inclusive and sustainable.
So let's not diminish the importance to Europe, and indeed the wider world, of solidarity and cooperation. After all, they have replaced war and conflict and cemented relationships in the process and are the key to tackling the challenges of the future.
(2) A Social Union
I also believe in a social union. The EU has given our people valuable social protections that prevent the exploitation of workers and a race to the bottom which cannot deliver genuine prosperity but instead creates division and poverty.
EU regulation has guaranteed significant employment rights and protections across the entire territory of the EU – the right not to be discriminated against on the basis of age, gender or race; the right to maternity, paternity or parental leave; the right to 20 days' paid leave per year; and the right to work for no more than 48 hours per week. The whole of society benefits from these rights, not just our workers.
(3) A Union of Support
I also believe in a union of support. A union which supports the ambitions of its peoples to improve their lives; the ambitions of its businesses to innovate and grow; and the ambitions of governments for economic prosperity.
Free movement of persons
EU membership also gives our people the right of free movement in pursuit of education, training and employment. The right to live, work and study in any Member State without fear of discrimination on the grounds of their nationality. Migration from the EU has also been beneficial for Scotland. 173,000 EU nationals have already chosen to make Scotland their home and are contributing to our society, our culture and our economy. That figures includes 23,000 Irish citizens according to our 2011 census.
Scotland greatly values both the contribution that EU migrants bring to our economy and society, and the benefits of freedom of movement enjoyed by our own citizens, to live, study and work in all European Economic Area (EEA) countries. EU migrants who move to Scotland to exercise their right to free movement within the terms of European law have a legitimate reason to be in Scotland and will always be welcomed, not only for their contribution to our economy but also the vibrancy and diversity they bring to our nation.
EU Funding
Access to EU funding programmes has also made a real difference to Scotland's economy. Between 2007 and 2013, European Structural Funds supported 30,000 new jobs and improved skills for 135,000 people.
I am also pleased to see Scottish farmers benefit from EU funding. 3.5 billion Euros have been awarded to Scottish farmers under the Common Agricultural Policy for the period between 2014 and 2020 which will contribute to keeping farming in remote and rural areas in Scotland sustainable. I know that Irish farming benefits in the same way with the European Movement Ireland/Red C poll showing that support for Ireland remaining IN the EU rises to 95% for your farmers.
Our academic institutions also benefit from EU funding. Scottish universities won over half a billion Euros in competitive funding between 2007 and 2013 – supporting innovation and skilled jobs in Scotland.
Accessing EU competitive funding programmes has also allowed Scotland to develop partnerships with other Member States and by doing that promote the exchange of skills, expertise and knowledge. The importance of EU membership to promoting knowledge exchange in addition to the exchange of goods and services cannot be undervalued.
The EU Referendum
As I hope I have already demonstrated, the Scottish Government is committed to making the positive case for EU membership between now and the proposed referendum on the UK's membership of the EU.
It is important to draw a very clear distinction between the referendum and the UK Government's renegotiation agenda as they are not interdependent. The words on the ballot will not be about renegotiation but will simply ask the voters: "Should the United Kingdom remain a member of the European Union or leave the European Union?" That is why I have continued to argue that we cannot afford a situation whereby voters judge the EU question through the narrow prism of any renegotiated settlement. That simply ignores the many benefits that membership brings to the people of Scotland and the UK right now.
The Referendum Bill has not yet passed through the Westminster Parliament and there are several issues that the Scottish Government has raised with the current form of the Bill.
Double-majority:
Recent YOUGOV polls suggest that in the UK as a whole, 38% of people would vote to remain in the EU, 41% to leave and 21% were undecided. In Scotland 53% would vote to remain, 27% to leave and 20% were undecided. Scotland has been consistently more pro-European in successive polls. David Cameron described the UK as family of nations and that is why we have continued to argue that, in order for all four members of that family to be removed from the EU, the Bill should require a majority vote to leave in all four.
As the Referendum Bill makes no such provision, there is a real risk of Scotland being removed from the EU against the will of our population. That is why the Scottish Government will be making a strong, positive case for the EU and we will be looking to take this message beyond Scotland which, of course, is why I am here today.
Voting franchise:
It is also a matter of great concern to the Scottish Government that the majority of EU citizens living in the UK will not have a vote in a decision that directly affects them and could threaten their rights to live, work and study in Scotland and the wider-UK. I am, nonetheless, pleased that Irish citizens living in the UK will have a vote and this is, particularly, reassuring to the population of Scotland when the European Movement Ireland/Red C Poll shows that 86% of Irish citizens want Ireland to remain in the EU. I suspect that that figure will be even higher for those that have exercised their right of free movement to live in the UK.
It is also extremely disappointing that all 16 and 17 year olds have been excluded from the franchise in the current draft of the Referendum Bill. As a government, we continue to make the argument for this citing the example of the referendum on Scottish independence in which 16 and 17 year olds showed, beyond doubt that they were able to participate in important, political debate as mature and conscientious citizens. They deserve to have their say, as this issue will not come around every five years, and will have a profound impact on their futures. There is speculation that the House of Lords may amend the Bill to entitle 16 and 17 year olds to vote and should the Commons be unable to defeat the amendment then this may also affect the timing of the referendum.
EU Reform
And so to the case for EU reform. While I have spoken of the value of Scotland being in the EU, Scottish Government Ministers and I also spend a large amount of time trying to influence and improve the way that the EU functions – to make it work better for the people of Scotland and all EU citizens. Last year we published our priorities and agenda for EU reform and a consultation response on the Europe 2020 Strategy
while every year we also publish and submit a copy of our own National Reform Programme to the European Commission. All of these documents are available on the Scottish Government website.
I believe, fundamentally, that the future of the EU lies in making it more relevant to and work better for, the people of Europe. It is clear that there is a growing disconnect between the EU and its citizens and this was exemplified by the low voter turnout in the elections for the European Parliament in May 2014 and the increasing share of votes secured across Europe by populist parties on the extreme left and right wings.
This was in marked contrast to the level of engagement in Scotland during the referendum on Scottish independence where the voting population saw a clear opportunity to influence their own futures. It culminated in an 85% voter turnout as our people engaged with politics on a level never previously seen.
As a collective, we should not allow extreme parties to dominate the European agenda because of the inability of the institutions or mainstream political parties to connect. And collectively we should not allow our fundamental rights and freedoms to be eroded. The Scottish Government is, therefore, determined to work with the EU institutions and our European partners to influence EU reform with the aim to make the EU better connected with, and more relevant to, our people.
It is already clear from the Agenda of the European Council and the recently published Commission Work Programme that the EU institutions are taking reform seriously and we will continue to work with the Commission in implementing reform through the Europe 2020 Strategy and the Regulatory Fitness Programme.
I'd like to pick up on four examples of reform in the remainder of this speech: delivering economic growth; better regulation; climate change and energy security and the free movement of persons before addressing the UK Government's renegotiation agenda.
Delivering economic growth and increasing competitiveness:
First of all, the Scottish Government believes that the EU should be the focal point for delivering economic growth and increasing competitiveness across the entire territory of the Union. To that end, we have advocated the reinvigoration of the European Commission's 2020 Strategy and a renewed emphasis on the Commission delivering smart, sustainable and inclusive growth. Economic growth should not, however, be viewed as an end in itself but as a means of delivering a better, more prosperous and fairer society. The Europe 2020 Strategy must, therefore, strike the right balance of growth, which reduces inequalities, allows all EU citizens to realise their potential, and reduces disparities across, and within, Member States. Inclusive growth has to be the way forward.
The Scottish Government believes that in order to be delivering for its citizens, the EU must not only look inward but outward. The UK's competitiveness agenda also has a strong emphasis on taking forward trade deals.
Collective action by the EU on the global stage, particularly in relation to trade is vital to augment the pursuit of smart, sustainable and inclusive growth. But we believe that the potential economic benefits of the EU-US Transatlantic Trade and Investment Partnership (TTIP) in this respect must be accompanied by action by the Commission and Member States to address concerns about issues such as the impact of TTIP on the NHS and Investor State Dispute Settlement mechanisms; and that there must be transparency in the negotiations process.
Better regulation
Secondly, a reinvigorated economic strategy should be accompanied by progressive regulatory reform to facilitate a supportive business environment. And by this, I am not, necessarily, talking about less regulation for its own sake. The Scottish Government recognises that EU regulation has been, and will continue to be, absolutely essential in order to achieve the objectives of the EU Treaties, including the establishment and maintenance of the single market as well as the social objectives to which I have already referred. Nonetheless, we recognise that the volume and complexity of EU regulation affecting businesses in Scotland may sometimes impose inappropriate and avoidable administrative and financial burdens on them (particularly SME's).
We consider that regulatory reform can be effected through further action under the European Commission's Regulatory Fitness and Performance programme. The Scottish Government will continue to actively encourage regulatory reform with a view to making better regulation at the EU level which has, at its heart, the concurrent purposes of protecting citizens and the environment, creating jobs and increasing growth. Regulatory reform should also, where appropriate, allow maximum flexibility for the Member States and accord with the principles of subsidiarity and proportionality – the key to returning power to national and regional parliaments and local authorities.
Climate Change and Energy
Thirdly, the Scottish Government sees a clear need for certain developing energy technologies to be addressed at a European level in order to tackle climate change and ensure sustainable growth. These technologies include offshore wind, marine energy and energy storage.
The Scottish Government will be part of the UK delegation at the crucial climate change negotiations in Paris next month where we will continue to push for a legally binding international agreement to limit global warming to less than 2 degrees Celsius and in so doing enhance the prospects for the EU's low carbon economy with the associated benefits this could bring in terms of creating jobs and growth. Nearly 50% of Scotland's electricity consumption in 2014 came from renewable sources.
Further collective action at EU level is also vital for the development of offshore interconnections between Member States. Future renewable development requires an increase in grid access and capacity as well as interconnection to provide a route to market. The Scottish Government sees integrated energy markets and interlinked regional network infrastructure as essential foundations to realise Europe's decarbonisation goals, ensure security of supply and to allow consumers to benefit from increased competition in the form of lower energy prices.
Scotland is uniquely well placed to generate renewable energy – both onshore and offshore renewables – but its transfer capacity to EU markets is restricted by onshore grid constraints, high locational transmission costs and limited offshore interconnection.
Freedom of movement of persons:
Last, but by no means least, we consider that the freedom of movement of persons enabled by the EU Treaties remains pivotal to the continuation of the single market and the success of the European Union.
If the EU is not to face a lost generation then it is vital that all of the Union's citizens are economically mobile and are able to move freely in the entire territory of the Union in pursuit of employment. Scotland's economy has benefitted enormously from migrant workers and we must be able to attract talented individuals to support the growth of our economy; and Scotland as well as the Irish are ourselves a migrant people populating US, Canada and Australia to name but a few.
Migrant workers make a big sacrifice when moving to another Member State and we think that all EU migrant workers should be entitled to be treated in the same fashion as home State workers – including entitlement to social assistance and benefits. A recent University College London study shows migrant workers have made a net contribution to UK public finances of over 30 billion Euros between 2000 and 2011. How would that gap in public finances be bridged if free movement of workers were to be removed?
The free movement of persons does, however, have the potential to impact significantly on particular sectors and communities and can lead to significant 'brain drain' from some of the poorer regions. The EU Treaties enable the EU to take action in these circumstances and the European Commission must show that it is able to take action in order to dispel the propagation of fear of migration spreading around Europe. Ensuring the benefits of economic growth are spread more evenly across Europe would also assist here.
The EU also needs a collective and coherent policy on external migration which will address the current refugee crisis.
Scotland will welcome a third of Syrian refugees arriving in the UK before Christmas. The EU must also take steps to tackle the problem at source to avoid people embarking on dangerous journeys that have seen so many men women and children die needlessly. But the bottom line is that we have a moral obligation to help those who have already arrived in Europe. Over 700,000 migrants crossed into Europe in the first nine months of this year alone and we continue to press the UK to opt into the EU wide scheme to relocate 160,000 refugees already in the EU. We stand ready to take our fair share if the UK Government signs up to EU relocation and I must congratulate the Irish Government for already doing so.
The EU is facing its sternest test yet in finding a common approach to handling the current refugee crisis. Hundreds of thousands of desperate people are fleeing to Europe's shores to escape persecution, hunger and war. The Scottish Highland Clearances and indeed the Famine still hang in our collective consciousness and memory and must direct our moral compass. Finding a way through this will not be easy. If we fail to talk to one another and countries act unilaterally then we are facing a humanitarian disaster as winter approaches. But I think the Member States acting together can make a significant contribution to improving the situation and, indeed, I think we are seeing some evidence of progress. However imperfect some may judge the EU's response so far to be, without EU-led co-ordination, a continent-wide response any action would not be remotely conceivable.
The UK Government's Renegotiation Agenda:
Turning lastly to the UK Government's renegotiation agenda – we still don't know exactly what David Cameron wants though believe he should be wary of promising reforms that require Treaty Change that he can't deliver. We will work with the UK Government when we are clear as to the full extent of its proposals and agree with their merits. That is not yet the case and there is still a great deal of uncertainty and ambiguity.
On sovereignty, we would support a greater role for national and sub-national parliaments in accordance with the principles of subsidiarity and proportionality. We note the UK Government's concerns about "ever closer union". As Ireland's Ambassador to the UK in London, Daniel Mulhall, noted in his evidence to the House
of Lords' EU Committee last month – it has already been acknowledged by the European Council that "the concept of ever closer union allows for different paths of integration for different countries, allowing those that want to deepen integration to move ahead, while respecting the wish of those who do not want to deepen any further".
On fairness and ensuring that the interests of those inside and outside of the Eurozone are fairly balanced. This will ultimately require some form of Treaty change in the future but it should not be rushed ahead and taken at a time when we are clear as to what deeper political and fiscal integration will mean for the Eurozone countries. Mutual acknowledgement and respect for the different needs of the 19 Eurozone countries and 9 non-Eurozone countries should not be a threat to the EU.
Competitiveness is the third strand of Mr Cameron's package of reforms and you've already seen that we agree with much of this since is an important part of our ambitions for EU reform. I would stress that while we favour better regulation we do not want to see widespread deregulation or the removal of social protections.
As for restrictions on the freedom of movement of persons, I think I have already made myself clear. EU migration is critical to the development of Scotland's economy, its social fabric and its culture. The principle of freedom of movement is a founding principle of the EU and cannot be torn up. The Scottish Government does not support measures to restrict benefits purely on the basis of nationality, particularly where people are working and contributing to the benefits system.
We shouldn't forget the other side to this coin and the thousands of British people living around the EU who have access to those countries' benefits system.
My ultimate hope for the reform process is that it will bring all the Member States together to act, not out of national interest, but in the collective interest with the aim of bringing governments and peoples together – not reinstating old divisions. Solidarity, social protection and mutual support should be the bedrock of the modern Europe.
I look forward very much to hearing Irish views on this important topic both today and beyond today and will be keen to work with you in the months and the years ahead – as we are seeking to do with the Dutch Government and the implementation of their subsidiarity review.
Conclusion
Ladies and Gentlemen, in closing I want to reiterate that the Scottish Government believes that the UK's continued membership of the EU is in the best interests of Scotland, the rest of the UK, Ireland and the rest of the EU and that's why we will continue to make the positive, constructive case for remaining in the EU.
l want Scotland to be part of a European Union in which the Member States and the EU institutions work together to put the interests of Europe's citizens at the heart of their policies and moves with the times – a European Union which embraces solidarity and its social responsibilities; and mutually supports its peoples, enterprises and governments.
Thanks to the dreams of visionary leaders like Jean Monnet and Robert Schumann, which inspired the creation of the European Union, citizens of the EU live in a time of peace and stability which we so often take for granted. As one of Europe's finest poets, WB Yeats, reminds us: "In dreams begins responsibility"".
Thank you.
Speech on Broadcasting at BBC Charter Stakeholder Event 02/12/15
Speech: Cabinet Secretary for Culture, Europe and External Affairs
BBC CHARTER STAKEHOLDER EVENT
[Introduction]
Thank you Stuart for that welcome and to you all for attending this event, during what is a very significant time for all of us as momentum builds and the pace quickens towards the conclusion of the first stage of the BBC Charter Renewal, a process that is critical to the interests of communities and the creative sector, not just across Scotland, but across the whole of the UK.
I recognise a number of you from the event that we hosted in Glasgow in September and I am grateful for your contributions, which have been enormously helpful in shaping our further thinking about how we can secure the maximum benefits and deliver a shared ambition for Scotland's creative sector and the BBC. I would also like to add that I very much welcome your contributions to the range of other consultations which have taken place across the sector, from the Scottish Parliament to the BBC Trust – there have been a number of opportunities to make your views known and I welcome the breadth, optimism and quality of this debate.
In September, I set out our ambition for Scotland in the BBC Charter process. It is simple and it is clear:
That we grasp this opportunity to reshape a BBC that is better able to reflect the nations and regions which it serves. That we deliver a federalised structure that sees the BBC in Scotland operating with a level of autonomy about how it spends the money that is raised here and which, in conjunction with the availability of an additional platform, would play a key role, through its commissioning policy and its resources in boosting and sustaining of Scotland's creative sector.
Since I set out this vision, I have continued to meet with individuals and organisations across the sector, and I am struck by the general consensus in place for these broad principles which, at their heart, simply ask that the BBC delivers a public service to communities across the United Kingdom, not only in terms of what audiences experience on their screens but, crucially, in how this iconic organisation does its business.
So, today offers us an opportunity to set out what benefits I think each of these principles will offer to Scotland, and then outline how we will take these principles forward in our work with the UK Government to deliver the Charter itself, ultimately in the second half of 2016.
At the last Stakeholder event you asked us to trust the creative sector and to not limit our sights and ambitions; to look at how we can continue to nurture new talent and forge innovative new partnerships. It is in this spirit that I want to spend some time today outlining what I see as the benefits of these proposals, not only for Scotland, but also to the BBC and the UK more broadly.
Before I do that, however, I think it would be helpful to touch briefly on our work with UK Government and the process we entered into regarding the BBC Charter. As many of you will be aware, there have been nearly 200,000 responses to the UK Government's consultation, which is fantastic. I think it's fair to say that this illustrates the strength of feeling from across the UK about what the BBC and its future means to people. Given the number of responses, we are sure to hear from a diverse range of viewpoints, from those who support wholesale reform which decentralises control and takes the BBC into new territory, from those staunch defenders of the status quo who don't believe anything needs to change, and from those who think the Corporation should be privatised. There will, of course, be a myriad of viewpoints along that spectrum. Given the diversity of opinions, perspectives and views, as well as the funding environment that we're operating in, I think it's crucial that Scotland is able to set out a coordinated, reasoned and well evidenced argument on what we want and why – ensuring that the UK Government cannot side-line our voice, as has been the case in previous charter reviews.
So, within this process, I will continue to hold the UK Government to account to their commitments which are set out in the Memorandum of Understanding. This has not been easy and it is fair to say that we have been frustrated and disappointed at times, given the public agreement to work together on this important issue. The most recent disappointment has been the approach taken to the potential privatisation of Channel Four and the lack of consultation on work across some key areas of the Charter process, such as the on-going review of BBC Governance. Nonetheless, be assured that I will continue to press hard on these issues, and ensure that Scotland's voice is heard loud and clear. Your help in emphasising that clarity of message in consultation responses and other forums has been very welcome, and I hope that we can continue to work in this way to achieve a positive outcome.
[Federal Structure]
So, turning to what we believe will be the benefits of our proposals. It goes without saying, that the structure of the BBC is critical to delivering an organisation which can better reflect the nations and regions that it serves. We believe that a federal structure for the BBC would allow for the development of an independent system of assurance and a forum for the BBC to be held to account in Scotland and the UK.
The federal model would enable the BBC to better reflect the nations and regions to themselves and would have a wider role to play in returning the BBC to the people of Scotland. It can act as the catalyst for a more responsive and representative BBC at the grass-roots level, engaging with our communities and giving them a voice and a mirror in which to see themselves.
Our proposal, a unitary board, which would send one or more representatives to a UK Board, has been developed as a result of our conversations with you, and evaluating what we have heard.
We believe that delivering a new structure for the governance of the BBC would result in a range of benefits, not just for Scotland but also for the rest of the United Kingdom, by ensuring that the BBC in Scotland is able to make independent decisions about how the organisation is run, as well as taking ownership of, and responsibility for, any commissioning and editorial decisions.
There are models out there that work and that work well. In Germany for example, a federal system operates very effectively and though built from the bottom up, could provide us with a model for a newly federalised BBC. I recognise that the history and process that brings us to the model would be very different, but it can be done.
It is also worth reflecting on the output of such a structure. Whilst the spotlight, most recently, may be on Scandinavian crime drama, – and like many of you, I'm following the current series of the Bridge- it's a German crime drama which I think is worth describing here.
Tatort recently celebrated its 45th birthday, with the first episode broadcast on 29 November 1970. This was a success in itself after the drama editor Gunther Witte had to fight hard to get the ARD network, to commission the series. However, what interests me is the way in which the programme has been developed and produced. Every regional station across the German system contributes a number of episodes, creating a collection of individual episodes set throughout Germany. The uniqueness of the landscape, customs and even architecture of different parts of Germany informs the character of each episode.
Another key benefit of this approach is that as each individual station contributes a smaller number of productions to the common pot, these can be of high quality and longer 90 minute dramas than would otherwise be possible – a great example of a federalised budget leading to higher quality outcomes than would otherwise be possible.
The diversity of each of the episodes also adds to the attractiveness of the programme for viewers and the success of the program speaks for itself – with 926 episodes produced by June 2014 and a similar program developed by a rival broadcaster.
This is the kind of impact that an effective federalised structure can have – not just high quality programming well-liked by viewers, but also a positive contribution across the network as a whole.
This is what I would like to see us achieve through a federalised approach to the BBC – something which would deliver benefits across the UK.
I believe that the Federal model would also empower the BBC in Scotland to become a genuinely better public service broadcaster. A modern PSB has the public purpose and duty to nurture and enable the wider broadcasting sector. We know that BBC Scotland have made steps in this direction, and that some of our most successful independent producers gained a foot-hold in the industry through BBC productions. However, I believe that there is a genuine desire within BBC Scotland to play a wider, more holistic role and that the freedom and responsibility of a federal model would enable them to achieve this. We can and should be empowered to produce high quality content for the wider network and in this new federalised structure, we could produce content not only for Scotland, but for the wider UK network and beyond.
[New Television Platforms and Editorial Control]
While the Scottish Government has been refining its ask, we've been considering how best to address the question about how to get more programmes made in Scotland available to audiences both here and in the wider UK. Now, the media continues to be fascinated by the prospect of a new channel for Scotland, both for television and for radio – and I really welcome this debate. In particular, Alan Clements recently helpfully commented on the need to ensure that any additional platform should be future proof and make best use of emerging new technologies. I agree that we need to future proof but it would be wrong to say that a digital platform alone would automatically get an additional £75 million – it wouldn't. We do need another platform to stimulate our creative sector, but I don't want to prescribe what the best approach to what any channel should be and all options need to be explored pragmatically. However that can only happen if there is the scope to make decisions about commissioning and funding on a federal basis.
Having said that, it is also important to recognise that the days of linear TV channels are far from over. Current figures suggest that some 12,300 new linear TV Channels will be launched before 2020 and continued strong viewing figures are also indicative of the value of this type of platform.
I believe additional platforms in Scotland would allow our creative industries a far more proportionate share of high profile, mainstream broadcasting, in turn delivering a range of benefits for both viewers and producers in Scotland and across the rest of the United Kingdom.
To do this effectively, any new platform needs to be coupled with editorial and commissioning control for Scotland, within the federal model. In my conversations across the sector I have repeatedly heard how important it is to break away from the current `vampiric` lift and shift model which not only sucks the life out of our indigenous production sector but also drains money from the wider Scottish economy. We need the BBC to take a responsible approach to commissioning, to move away from `lift and shift` and to work with the independent sector to reinforce and develop our supplier networks and wider creative economy.
Our federal model would also replace the current nations and regions quotas established under the Network Supply Review which will expire at the end of 2016, alongside the introduction of the new charter. These quotas have quite simply not been robust enough and there remain important questions around the difficulty OfCom has in terms of identifying and addressing issues around `lift and shift`.
I have been studying many of the submissions that people in this room have made to the green paper, and one line from the Independent Producers Scotland is particularly apt – they noted that while BBC Scotland currently works to the Reithian operating principle of allowing Scotland 'to speak unto itself', this principle should be expanded in the new Charter to allow for Scotland speaking unto itself – and the wider world.
This is an important point and we must be aware of the BBC's vital role in exporting Scottish talent, content and culture to the world. With that in mind, we strongly believe that BBC Worldwide needs to remain very much part of the publicly owned BBC and become a much more active partner in Scottish co‐production and investment. Likewise the BBC needs to reconsider how it can better nurture IP for our independent producers thus allowing them grow internationally and I am not sure BBC Studios is the right answer here.
I noted with interest that the comedian Brian Limond's Scottish BAFTA award winning `Limmy show` [which originally aired on BBC 2 Scotland] has been picked up by the US giant Netflix and his particularly Scottish brand of humour will be available to stream worldwide from later this month. We must not undervalue the talent that we produce and its ability to find a wider market globally.
I think that this is a market which we can grow – the top 20 shows in the UK and US last year were all local shows. In the UK, the list is strikingly diverse, embracing drama, talent shows and The Great British Bake Off. I know that David Strachan is on the panel for the discussion today and will be adding their views to this aspect of the opportunity which the BBC Charter process represents for Scotland.
[Finance]
Financing the Scottish ask for the BBC Charter is also something I would like to address because I understand that many of the concerns that people have about making changes to the BBC are rooted in money and in an anxiety that as budgets reduce and asks increase, that there will be an impact on quality.
To be clear, I do not believe that our proposals require any new investment, what they do require however, is the re-investment of funds which already exist in the BBC.
I cannot overemphasise the impact that I believe that such a reinvestment would have in Scotland but it can be simply summarised as: increased investment, more jobs and the transformation of our screen sector.
I would like to begin by explaining how the current funding model for the BBC in Scotland breaks down. The current figure for expenditure by BBC Scotland is £190.5m. There are around £7-10m in direct transmission and support costs, which leaves an amount of around £180m to be spent by BBC Scotland. Approximately half of this of this is immediately taken out of the pot to be spent on wider network production, leaving just around £90m to be spent in Scotland[, of which around £4m is then deducted for online services and £35m for BBC Radio Scotland.]
All of this leaves only £40-50m to cover production of TV content , BBC Alba and the BBC Scottish Symphony Orchestra.
It is important to note that the BBC spending figures in Scotland, include so called `lift and shift` which can sometimes mean staff are brought in just to use studio space at Pacific Quay and then return back to London.
This is not what Scotland needs; we need investment that actually boosts our economy rather than BBC Scotland simply being the `name on the cheque` for administrative reasons. The total income to the BBC from Scotland is some £335m including the licence fee and Scottish Government direct funding, predominantly for BBC Alba, for only around 10% of this funding to be spent on sustaining our production sector is not viable.
Allow me, by way of illustration, to set out where we're coming from here. The economic impact of BBC output produced in Scotland would be far greater if the production processes were more embedded with local suppliers. With lift and shift, there can be little or no embedding within Scotland's economy.
Although 'lift and shift' does generate some economic activity in Scotland, even small changes to the existing [flawed] system, such as simply realigning all of the £80-90 million BBC Scotland currently spends on production in Scotland to commissioning content from indigenous producers, could generate as much as £30 million further spending across the wider economy. This figure merely demonstrates the scale of economic activity that could be supported if the full commissioning budget was spent in Scotland, rather than the more important wider increase in economic activity that we would see from switching from 'lift and shift'. This will of course benefit not only our broadcasting sector, but our wider creative industries as well.
However, I believe that Scotland deserves more out of this process than just tinkering with a fundamentally flawed and unfair system. BBC Scotland must have control over a far greater proportion of the £323 m collected in TV Licensing revenues in Scotland. The BBC as a public sector broadcaster has the power to have a transformative impact in Scotland and that is why I am calling for BBC Scotland to have a much more representative share of the Licence Fee, which could see, approximately, an additional £100m available for production in Scotland.
We are not asking for more money, for this can be achieved if the BBC in Scotland simply re-aligns the existing spend. The federal model would do away with the Network Supply Review Quotas and allow the money currently tied to this to be used in more innovative and equitable ways.
It is estimated that for each £100 million of production spend in Scotland, around 1,500 FTE jobs will be supported and £60 million will be contribute to the Scottish economy [Scottish GVA].
Imagine, how that would look over the length of the next Charter period. A Scotland, ten years from now, that had seen over that time, potentially around one billion pounds of investment in its creative sector and the impact that could have on the quality and relevance of programming and the vitality and energy of our creative sector.
[Policy Conclusion]
This Charter Renewal process, for us, has been very much about agreeing a consensus which delivers the best outcome for Scotland's communities and Scotland's creative sector. I have very much welcomed the debate which has informed what I hope sets out our collective ambition for broadcasting in Scotland.
I do recognise differences around what is in the best interests of audiences, communities and our creative sector and I do understand that resourcing and quality are at the root of those anxieties. I genuinely believe however, that if we can achieve a truly federal structure for the BBC then the wider benefits – namely, a radically increased investment in our screen sector by a BBC empowered to build more effective partnerships with independent producers and the wider creative sector, can only be a good thing.
Alan Little set out, in his recent Hetherington Memorial Lecture, the value of the BBC both in Scotland, the UK and worldwide and the trust which he has seen placed in those three letters and what they represent, across the world.
I share that view.
The BBC is a recognised and valued institution, which we should all value, but, like Alan, I do not think the fact that we value the BBC should mean that it is therefore immune to the need for change. Times change, circumstances change and the needs of viewers change. It is up to the BBC to respond sensitively, practically and meaningfully.
It is in the interests of everyone in this room – from casual viewer, lighting technician and independent producer – that we have a strong and vibrant BBC in Scotland, and I think the principle of the proposals I have set out, which have been accepted across the sector and by the BBC, are the route to reach that position.
I appreciate everyone in this room's engagement in this process. As you will know, my officials and I have tried to be as open and inclusive as possible. I hope that you have seen just how committed we are to defending the principles of a high-quality public service broadcaster, foremost amongst which is the independence from Government. This is not about controlling the BBC, but making it a better public service broadcaster, both for its own benefit and that of the people of Scotland.
Last month the BBC announced further details of its plans to save money in light of UK Government cuts to its funding. Last July, job losses were announced and now the BBC has admitted that 'we will inevitably have to either close or reduce some services`. Please let me assure you that we are committed to protecting publicly funded public service broadcasting and will stand firm against what appear to be UK Government policies that aim to diminish it.
[Part Three – What next?]
I am realistic though, that this is a significant change, and I would re-iterate that our ask needs to be rigorously prioritised and spoken with one voice – I have been encouraged by the feedback from all of you so far on this position and hope that through the rest of today you will take the opportunity to help further develop and refine the position.
I also want to set out how we will move forwards from here. I welcome the contributions you have made to the Education and Culture Committee's inquiry on the BBC and I look forward to further debate in the New Year. This will be a critical time in defining the future of the BBC. I will be in negotiation with John Whittingdale over the content of the White Paper in the early New Year, and my officials are already in discussion with their counterparts in DCMS who are also in the room today. Alongside this, the reviews of Governance and the Terms of Trade will be reporting and the analysis of the consultation response will be published.
I am looking forward to continuing to engage with you during this busy period and to making sure that I represent the needs and expectations of Scotland in these negotiations and beyond. Indeed I was in Brussels last week representing the UK at the EU Culture and Audiovisual Council of Ministers and took the opportunity to speak to the European Commission about the progress of the Digital Single Market Strategy and, in particular, the proposed revisions to the EU copyright regime. I reiterated what many of you have expressed to me – these changes must not undermine the ability of the European film and television industry to finance productions.
I would like to end by thanking you for your time and input into this important process, and by reiterating the importance of a unified ask. With that I would like to open up the session to the panel of speakers who will each give some reflections on their vision for the BBC before we open the discussion to the floor.
Transatlantic Trade and Investment Partnership Speech
April 2015
A number of my constituents got in touch to ask my views on Transatlantic Trade and Investment Partnership (TTIP). Here is the speech I delivered to open the debate in the Scottish Parliament on behalf of the Scottish Government on Wednesday, 29th April. You can find a video of this on my facebook.
The Cabinet Secretary for Culture, Europe and External Affairs (Fiona Hyslop):
First of all, I thank the convener of the European and External Relations Committee for her remarks. I welcome the committee's inquiry on this important issue and applaud it for the way in which it has gone about its task and the breadth and depth of its scrutiny. As the committee and MSPs will be aware—and as we will hear in the debate—many organisations from trade unions to environmental organisations and many members of the public have deep concerns about TTIP, and the Scottish Government believes that those concerns should be raised, represented and addressed, not just dismissed out of hand.
The committee heard evidence from a range of interests including trade unions, non-governmental organisations and businesses; the European Commission, live by video from New York; the UK Government's Minister for Trade and Investment, Lord Livingston; and the Deputy First Minister. It has covered a wide range of complex issues that cut across the roles and responsibilities of the EU institutions, Westminster and, of course, the Scottish Government and Scottish Parliament.
On that point, we must reluctantly recognise that the Scottish Government and the Scottish Parliament currently have no formal role in the TTIP negotiations or in the ratification of any agreement, if and when that happens. Nonetheless, we have a critical role in representing the people and businesses of Scotland and ensuring that the UK Government takes full account of Scottish priorities and concerns. The committee has already played an important role in that, and the Scottish Government has formally responded to its conclusions and recommendations. This debate gives Parliament the opportunity to play its role.
I will use my speech to focus on some of the key themes in the committee's report: the economics of TTIP; regulation; investor-state dispute settlement; and the potential threat to the NHS and other public services.
Scotland already has a strong economic relationship with the US. As the committee recognised, TTIP could—I emphasise the word "could"—help to build on that by improving market access for Scottish goods and services and reducing non-tariff barriers. Indeed, our indicative modelling of the impacts of TTIP, which the committee requested, suggested that it is likely to have a positive, albeit modest, impact on headline indicators such as GDP and total international exports. However, we must recognise that it is not a one-way street. Although the aggregate economic impact may be positive, some subsectors and companies could be adversely affected. There will be winners and losers.
We must also acknowledge, as the committee has done, that the assumptions that have been used by the Commission, which we have necessarily used to inform our own analysis, are just assumptions. Other studies, such as that by Tufts University, suggest a more negative economic outcome.
If truth be told, no one can be absolutely certain of the scale and scope of the economic benefits and challenges that TTIP might bring or how they will play out across the businesses and communities of Scotland.
Kevin Stewart (Aberdeen Central) (SNP):
Obviously, there could be economic advantage, and there could be economic disadvantage, as Tufts University has highlighted, but what about reputation? I have great concern about genetically modified organisms. If genetic modification is part of signing up to TTIP, Scotland cannot afford that reputationally. Will the cabinet secretary respond to that, please?
Fiona Hyslop:
I want to come on to the point about regulation in particular. Kevin Stewart raises an important point about reputation. In respect of Scotland's beef and lamb and our agriculture more generally, our status and reputation are paramount in considering the benefits or otherwise to Scotland.
The Scottish Government is absolutely clear that any agreement must under no circumstances be at the expense of lower regulatory standards. I think that that is the point that Kevin Stewart has raised. We are also absolutely clear about the important right of the Government and the Parliament to regulate in the public interest and certainly not at the expense of our NHS and other vital public services.
As many members will be aware, TTIP is not just about reducing tariffs between the EU and the US still further; it is also about reducing so-called non-tariff barriers though regulatory coherence. As the committee has pointed out, that could help to reduce the red tape and associated costs that Scottish businesses—especially small businesses—face when they export to the US. The principle of regulatory coherence or harmonisation sounds sensible and is, after all, central to the European single market, but we must not forget that the primary purpose of regulation is to protect consumers, workers and the environment.
The committee was right to point out that, although the UK Government and the Commission have said that TTIP will not affect standards, we cannot be assured of that until we see the final text. The UK Government and the Commission must be held to their word on that and must resist the lobbying of those who would put profit before protection and shareholders before citizens. That is why, for example, the Cabinet Secretary for Rural Affairs, Food and Environment, Richard Lochhead, raised that issue with the UK Secretary of State for Environment, Food and Rural Affairs before last month's EU agriculture and fisheries council.
The Scottish Government is clear that regulatory coherence must not lower standards and must not put regulatory decision making in the hands of technocrats or big business. Those decisions are for democratically elected institutions and no one else.
Turning to the committee's consideration of investment protection and the investor-state dispute settlement, over the past 15 years this Parliament has taken bold and ambitious legislative action on issues such as smoking in public places and climate change and has taken many other decisions that might not grab the headlines but are all about acting in the interests of the people of Scotland. Every so often, we disagree with each other on what those interests are and how they should be achieved, but I do not think that we disagree that it is for this democratically elected institution to make those decisions—nothing should undermine that.
Dennis Robertson (Aberdeenshire West) (SNP):
The cabinet secretary has mentioned twice now that it is elected members who should be making decisions. Is she not therefore concerned that the UK Government sent unelected lords to the EU to make representations on fisheries on Scotland's behalf?
Fiona Hyslop:
I absolutely agree with that point and I will come on to it in my concluding remarks.
The committee heard concerns from organisations such as Friends of the Earth Scotland that proposals for ISDS might undermine our decision making or that Governments and legislatures might hold back from legislation for fear of being sued—the so-called "regulatory chill". Those concerns are not unique to Scotland and are reflected across Europe in the 150,000 responses to the Commission's consultation on ISDS and in the fact that six of the 14 committees of the European Parliament involved in drafting the Parliament's resolution on TTIP have recently passed draft opinions rejecting the ISDS clause that is currently part of the agreement.
The European Commission has stated that nothing would limit the right of Governments to regulate. However, in our view the committee's scepticism about the need for ISDS is justified. As it happens, Westminster's Business, Innovation and Skills Committee agrees with that view. When the BIS committee published its TTIP report on 25 March, its chair said:
"We are not convinced the case has been made for the inclusion of ISDS clauses".
Neither is the Scottish Government; we are not convinced that ISDS is required for an agreement between advanced economies such as those of the EU and the US, which have established legal systems and a strong rule of law. In our view, disputes between investors and the state should be settled in domestic courts and nothing should undermine the freedom of the Scottish Government and the Scottish Parliament to act and regulate in the public interest.
The committee also heard concerns from trade unions and others that TTIP would lead to the privatisation of our NHS and other vital public services. I am sure that many members have heard those concerns from their constituents. In our view, those concerns are too strong, too loud and too important to be dismissed with a glib assurance from Lord Livingston that everything will be fine. That is why the Scottish Government has been pressing the UK Government and the European Commission for an explicit exemption for the NHS on the face of the agreement.
Patrick Harvie:
Does the minister acknowledged that it goes a little bit beyond the NHS and beyond the threat of further privatisations and that the deal threatens the right of national Governments to bring back into the public sector things that have already been privatised? There are many of us across the chamber who would like to see some of our infrastructure brought back under public ownership, but that could be made more difficult by the TTIP deal.
Fiona Hyslop:
The issue of public services more generally is something that the committee addressed and something that we have raised with the UK Government.
Particularly on the NHS, we have raised the issue with the Secretary of State for Health, and the First Minister has raised it with the Prime Minister. However, a commitment to an exemption has not been forthcoming, even just for the NHS, although Lord Livingston has attempted to give reassurances.
We therefore fully endorse the committee's support for the double lock that would explicitly exempt the NHS from the agreement and, in the context of TTIP, provide absolute clarity that any decisions on the NHS south of the border, such as opening it up to more private providers, will in no way interfere with the ability of the Scottish Government and the Scottish Parliament to determine how and by whom the NHS and other publicly funded public services are provided.
Neil Findlay:
Will the minister take an intervention?
Fiona Hyslop:
I am coming to the end of my remarks.
As the First Minister has said, and as she reiterated to the STUC last week,
"No ifs, no buts — there must be an explicit protection for the NHS on the face of the agreement."
Let me conclude with two broader points that the committee's inquiry has brought to sharp relief. First, whether it is TTIP or some other aspect of EU policy, the existing structures and mechanisms for formal consultation and engagement between the UK Government and the Scottish Government are not working, and action is needed to reform and improve the current intergovernmental machinery and the concordat on the co-ordination of European policy issues. Furthermore, if MPs and the unelected House of Lords are to have access to TTIP documentation, MSPs, too, should have such access.
Secondly, as the committee highlights, TTIP exemplifies the disconnect—
Neil Findlay:
Will the minister take an intervention?
Fiona Hyslop:
I am concluding my remarks.
TTIP exemplifies the disconnect between people and organisations in Scotland, and EU decision-making processes. As the Scottish Government set out in "Scotland's Agenda for EU Reform" and reiterated in our recently refreshed action plan for EU engagement, it is our view that the EU and its institutions must do more to reconnect with citizens. The committee's inquiry has made an important contribution to that in respect of TTIP, and I trust that our debate today will add to that contribution.
ENDS
If you would like to read the debate in its entirety, please click there to read the official report:
http://www.scottish.parliament.uk/parliamentarybusiness/28862.aspx?r=9922&i=90864

Past, Present & Future: Culture & Heritage in an Independent Scotland
Talbot Rice Gallery, Edinburgh University
Wednesday June 5, 2013
I am delighted to give this year's annual lecture to the friends of the Talbot Rice Gallery.
The Gallery is, of course, named after David Talbot Rice, who was appointed to the Watson Gordon chair of Fine Art at Edinburgh University at the remarkably young age of 31, a post he held until his death. In many ways his life exemplifies some of the themes of the past, present and future of our culture and heritage that I want to touch on this evening. His life shows how much Scotland owes to those who come to us from other lands and choose to make their lives here. This Gallery is a fitting memorial to his work in encouraging modern art in Scotland. He also contributed much to preserving historic art, far from Scotland, as the UK's first lecturer in Islamic Art before coming to Edinburgh, and as a leading authority on the icons of the Byzantine Empire. I am proud to be associated with his memory through giving this lecture this evening.
I am also delighted to be here in the Georgian Gallery, this masterpiece by one of our greatest architects, William Playfair. I have just come from a very different building, the Scottish Parliament, the very modern creation of the Catalan architect Enric Miralles. For me, these two buildings tell us much about what is great about Scotland – the way that past achievements from the Scottish Enlightenment and other great periods in our history mingle with modern successes and developments – and the way in which our own artistic achievements can be celebrated, along with those from other lands.
One of my favourite parts of the Scottish Parliament is the Canongate Wall, adorned with a number of pertinent Scottish quotations, chiselled into the sandstone and granite. I like to think that it's mirrored within the Parliament by an inspiring sculpture called 'Travelling the Distance', which stands testament to the contribution that women have made to the development of democracy in Scotland. I pass by both of these walls many times each week and, indeed, I did so on my way here.
This evening I want to set out five key areas which underpin this Government's approach to culture and heritage in Scotland.
Firstly, I will take the opportunity to set out how distinct this Government's approach is from the position set out last month by the UK Government's Culture Secretary.
I then want to talk about the value that I, this government and this nation places on culture and heritage, in and of themselves. Why? Because they bind and connect our past, our present and our future and tell the stories about where we've come from, who we are and help us reflect on who we could be.
I'll then move on to talk about how culture and heritage roots us in place, and helps to empower, enrich and shape our communities.
I believe that culture and heritage in Scotland is of us all and for us all, so I want to talk also about access and participation and how we work to enable all of Scotland's communities to benefit, not just from the great cultural wealth and heritage of this nation, but also the world's.
I will then talk about the wealth of other benefits that culture and heritage bring to our communities, both social and economic.
Finally, I want to bring all of this together to speak to you about our ambition and our vision – which is to build an independent nation where our cultural and historic life can flourish.
This is the most culturally ambitious government that Scotland has ever had. We believe that public funding of the arts is a fundamental good and we want the opportunity to take this to new heights – carried on a wave of aspiration, optimism, energy and confidence.
The past year has seen significant debate across Scotland on the value and role of culture and cultural heritage in Scotland. This debate has often been difficult and challenging, but it has consistently been thought provoking and stimulating. Regardless of whether the discussion has been uncomfortable or exciting – it has often come down to a debate around whether culture has a value simply in itself OR whether we should also be considering a wider "public good" and how culture and heritage contributes to economic, social and personal well-being.
Stanley Baldwin, who was three times Prime Minister between the wars, had a gift for pouring oil on troubled waters. After one heated debate he started his summing up speech by saying "I am struck not so much by the diversity of opinion, as by the many sidedness of the truth".
That is how I feel after the heated, but very necessary, debate that we have had. Many views have been expressed and they all have their validity. I was particularly struck by a statement made by Dumfries artist Matt Baker at one of the recent Creative Scotland Open Sessions –quoting from Hume – he reminded us that "truth springs from arguments amongst friends".
So, my argument to the friends of the Talbot Rice Gallery is that we do not need to choose between culture for its own sake, or for wider benefits. We can do both and, indeed, I know that we do both –exceptionally well – because I see this every day in my work as Culture Secretary.
I have said before that it is not the Government's job to tell artists what to paint or authors what to write or craftspeople what to fashion. Nor is it the Government's job to tell people what art to see, what books to read or what crafts to buy. It is our job, however, to create the conditions which enable artists to flourish and as many people, groups and organisations as possible to benefit from and enjoy our culture and heritage. I want to talk to you today about how we do this and set out our aspirations for how we could do so much more.
Recently, the Culture Secretary for the UK Government set out a different approach to culture and asked the culture sector to help her make the arguments about the economic impact of culture in the context of economic growth.
I don't agree. That is not the future I choose.
The Scottish Government already accepts the case for the role of government in supporting the cultural sector. We actively support the case for public subsidy of the arts. We understand that culture and heritage have a value in and of themselves.
I don't need or want the culture or heritage sector to make a new economic or social case to justify public support for their work. I know what these sectors can deliver because I see it in action. I visit hardworking artists and practitioners who are exploring new ways of working; and who are creating dynamic and exciting new ways of enjoying and sharing their work and the work of our ancestors. They think in new ways precisely because they are artists.
So, for this Government, the case has been made.
On the 18 of September 2014, the Referendum will give us an opportunity to vote for a future based on choices, predicated on a judgement about what kind of value systems we want to shape our lives and the lives of our children. In culture, the contrast between our approach and attitude to artists and creativity and that demonstrated by the UK Government is fundamental and profound. It reflects a choice of two futures.
The UK Government asks what culture can do for the UK Government's purpose; it asks that cultural bodies, artists and organisations justify public spending by demonstrating – and I quote from the UK Culture Secretary's speech – "the healthy dividends that our investment continues to pay" and that "[British] culture is perhaps the most powerful and most compelling product we have available to us".
Of course the culture and heritage sectors make an invaluable contribution to our economic life, but despite these challenging times, we do not measure the worth of culture and heritage solely in pounds and pence – we value culture and heritage precisely because they are so much more, because they are our heart, our soul, our essence.
This Government does not look at our cultural life and heritage as if they are merely products that can be bought and sold. If there was ever a way to suck the vitality out of a topic that should energise, invigorate, inspire and move – it is to make a perfunctory nod to generic social benefits and then, in the next breath, reduce it to nothing more than a commodity.
Now, in the emollient tradition of Stanley Baldwin, I do not want to say that there was no element of truth in Maria Miller's remarks. Such truth as there was, however, was entirely one- sided. I agree with her in thinking that the economic effects of culture are valuable. I profoundly disagree, however, in seeing that as its only, or most important, value. For me, culture's economic value is not its primary purpose but a secondary benefit.
As Culture Secretary for Scotland, I cannot and will not subject the cultural sector to this kind of reductive thinking. It is our role to create the conditions for cultural and creative excellence to flourish. Why? Because this is a prerequisite for all those other benefits that culture can deliver … above all for our quality of life, and our well-being and, secondarily, for our economy.
I believe that culture and heritage are both an intrinsic and instrumental good for us all.
Scotland's cultural life and heritage cannot be reduced to a single style or image; rather, they are a wealth of what we might describe as "stories" that take many different forms, as diverse as the land, peoples and places of this complex country.
There is no one thing that defines us. There are, of course, iconic images, poems, films, artists, writers, performers, compositions, buildings and landscapes that evoke our sense of 'Scotland'. A Scotland that is steeped in meaning and history but which is continually on the move – engaging with its past, looking beyond borders, seeking new and innovative ways to engage with the world.
From the Stones of Stenness, built, we believe, to connect our ancestors to their past, through to the fragility and beauty of the work of Scotland's contemporary sculptors such as Karla Black … whose work is shaped by both traditional materials and the by-products of the modern world, immortalised by the tools of our digital age and renowned far and wide. Our culture and heritage is nothing less than dynamic, nothing less than rich and nothing less than inspiring.
The connections and threads between our past, our present and our future are flexible and fluid; we both take and create meaning when we look deep into the history of our nation, shaped by those who have settled here and those who have left for faraway shores; our connections with other countries, other peoples all linked by these threads connecting people, forms and ideas.
I want Scotland to be recognised as a nation that not only nurtures and is nourished by wonderful songs, poems, stories, drama, dance, paintings, and sculpture … but as a nation that welcomes artists and creative practitioners from all over the world to come, to inspire and to be inspired, to innovate and to create.
I want Scotland to be understood not just by what we do, but by how we do it. Supporting the process of artistic development is as important as recognising and appreciating the art itself.
Last week, I attended the tenth anniversary of the Scotland + Venice Exhibition at the Venice Biennale where Scotland is represented by three emerging artists – Corin Sworn, Duncan Campbell and Hayley Tompkins – not Scottish by birth but by choice and representing this nation by choice. Their work is thoughtful, engaged and reaches out to the world. Supporting artists as they develop has to be a hallmark of the Scotland we seek. So too is Scotland's constant dialogue with the world.
Last year's first ever global Culture Summit, attended by 33 nations from across the world, was testament to that enduring belief in the power of culture to transform lives, nations and to facilitate international dialogue. It was also testament to a way of working that bears rich fruit both at home and abroad. It was collaborative, in that it was jointly delivered by four programme partners, with considerable help from the sector and the Scottish Parliament as host. It was inclusive – it brought Culture Ministers together with artists from across the world. And it was here – in this wonderfully creative and historic city.
The Culture Summit brought home how, worldwide, culture and heritage inspires, enriches and challenges. Having said that, there is beauty and joy to be experienced in a work of art, a piece of music, a film or a book, and when setting out why we support and value culture and heritage, that most basic of human needs must be remembered.
Art is not always comfortable. It does not need to be easy or 'feel good'. I want us to embrace what's difficult, what's challenging and what's uncomfortable. It is the very measure of the health of our democracy to welcome and embrace the role of artists to challenge our expectations, to nudge us from our comfort zones and encourage us, individually or collectively to reflect on how we could do better and how we could be better.
History is peppered with stories and ideas that define us. Some cause for celebration, others almost for lamentation, because any nation's story has its darker moments and these are also part of our heritage – urging us all to reflect on acts that both have harmed us and have done harm.
When Picasso painted Guernica, he didn't do so to merely adorn a wall, he did so to make a profound and powerful political statement. I know that contemporary audiences confronted with, for example, the National Theatre of Scotland's Black Watch also feel that profound sense of contemplation, reflection, raw energy and emotion. It's an astonishingly powerful and impressive piece of modern theatre … that also asks us to reflect on the meaning and impact of war.
Scotland is more than a nation bound by a border and oceans, it is a nation of ideas and our innovation and creativity is an intrinsic part of our increasingly global lives. A story, a piece of theatre, a stone circle or a song can expand those boundaries and take us beyond borders.
To give you a quote from the Canongate Wall, Hugh MacDiarmid asked, "Scotland small? Our multiform, our infinite Scotland small?"
Our size is only limited by our imagination, our reach as extensive as our desire and capacity to explore. This is a nation that truly values its creative talents and heritage. That's why we have prioritised the funding for the National Performing Companies and maintained the international touring fund. That's why we have also prioritised the funding for the grants administered by Historic Scotland. And, through our Expo Fund, that's why we continue to support Edinburgh's festivals and the development of new and exciting work which will be shared around the world. That's why we are maintaining free access to Scotland's national collections, including the newly refurbished National Museum of Scotland, which welcomed more than 2 million visitors in its first year of reopening.
Governments in the past have, of course, done much to stifle and suffocate our culture and heritage. We only have to look at Gaelic to see the harm done and why, to turn the tide, I worked hard, and successfully, to ensure that by law we must 'promote' not just 'protect' the Gaelic language even when I was in opposition. We now celebrate Gaelic everywhere, from increasing the learning of Gaelic in schools and signage in railway stations, to vibrant Gaelic film awards. For young Gaelic speakers, this is a different world. Gaelic still has its challenges, but we have moved on.
This is also a country where our historic environment is well managed and enjoyed by many. We have five World Heritage Sites and we hope that the Forth Bridge will become the sixth in 2015. We have over 45,000 listed buildings, over 8,000 scheduled monuments, and 645 conservation areas. I cannot promise as Culture Secretary that I've visited them all, but I know they're there.
In the last year, Historic Scotland has been working with partners to develop a new strategy which will reflect the huge value which the historic environment has in its own right. Not only as evidence of past creativity and ingenuity, but also in terms of other values, through its contribution to social fabric, community cohesion and economic wellbeing. I am excited by the new strategy, the first Scotland has ever had for the historic environment. The aims and priorities, which have been collectively developed, will facilitate even greater benefit from Scotland's heritage. To match this strategy, we are also developing a new architecture policy so that this generation, in its turn, leaves behind an architectural legacy of which we can be proud.
Our towns, cities, villages and open spaces are enriched, not only by our past but by our present. In 2011, five new or refurbished heritage centres opened in Scotland – and these are all examples of high quality architectural design. The Burns Museum in Alloway, the refurbished King James Palace at Stirling Castle, the National Museum and National Portrait Gallery in Edinburgh, and the Riverside Museum in Glasgow which is the recent recipient of a major European award, are all fabulous attractions. They also stand testament to our relationship with the world – it is in Glasgow that the internationally renowned Zaha Hadid brought a vision to life, capturing the relationship between city and sea, industry and ship-building in inspiring architectural form.
Glasgow City Council led on the Riverside Museum and when I talk about the common and collective value that we place on our culture and our heritage, I recognise that it is not just this Government and the sector, but also the support, collaboration and partnership demonstrated by Scotland's local authorities and, indeed, by the private and third sectors. I already place a great importance on working with Scotland's local authorities during these challenging times to help facilitate the building of effective networks, partnerships and sharing of best practice so that we can all play our part in supporting and protecting our cultural, creative and heritage services.
Culture and heritage are not just the domain, in policy terms, of public agencies and authorities or private or third sector organisations. Culture and heritage are fundamentally about people and places and I believe it is our duty to ensure that everyone has the opportunity to access the arts and cultural experiences, regardless of where they live in Scotland.
It is our job to ensure that we enable and enhance the contribution that culture and heritage make to our places because our communities are so much more than a collection of shops, buildings and houses. Historic Scotland is working with local government and many other partners to ensure that historic environment plays a key role in making and maintaining high quality places – and they do this by providing advice, proportionate regulation, and financial initiatives.
Creative Scotland's Place Partnerships and the Creative Place Awards also demonstrate a commitment to ensuring that communities across the length and breadth of this country are supported to create and participate, so that all the hard work and imagination that contribute to the cultural life of communities, is recognised and rewarded. We need to work together effectively and build on partnerships to really make the most of the benefits that culture can bring.
Place is about more than physical structures and landscape. Places are where things happen. Places are where we listen to and play music, where we hear and write stories, where we look at and create paintings and sculptures, where we watch and produce films and where we dance. Places are where we take part.
Last year, 2012, saw some fantastic programmes and performances that were rooted very much in place. I'm thinking here of the wonderful programmes that marked the Cultural Olympiad and the Year of Creative Scotland.
It was a busy year and next year, 2014, promises to be even more so with Homecoming, the Commonwealth Games and the Ryder Cup. When I think about all the performances and events I was privileged enough to see last year, though, I am struck by just how profoundly important place was to their impact and success.
Sistema Scotland's Big Concert at Raploch, in the shadow of Stirling Castle was inspiring and moving, in spite of the dreadful weather – and the impact that the musicians of the Simon Bolivar Symphony Orchestra have had on the children and their families reverberates still almost one year later. That concert worked because it demonstrated a fundamental respect for the place that this work originated from – both here in Scotland and in its connections back to the model developed in Venezuela.
How we do things is just as important as what things we do. It would have been easy – and a whole lot drier – to bring the Big Concert to a concert hall in a city, but that would have undermined the profound importance of place and community to that work. The Big Concert brought some of the world's finest musicians and an internationally renowned conductor, Gustavo Dudamel, to Raploch. It is there that Scotland has developed its Sistema model and it is there that a community came together to enjoy classical music at its best and to celebrate the achievements and ambitions of its young people.
That shows the strength of the connection between people and places. We need to build on that more in our cultural policy making. So, for example, a key pillar of the Museums Strategy is precisely a focus on strong connections between museums, people and places. That brings me on to what I want to talk about next, access and participation and a belief that our culture and our heritage are of us all and for us all.
I think there's a sense of place and of ownership that is both common and individual and which is distinct to Scotland.
This is a country that is proud and confident, rooted in culture and heritage; a country where everyone should have the opportunity to participate and benefit; where everybody cares about, shares and champions our culture and our heritage – where everyone has a responsibility and can make a contribution. A country where we not only cherish our diverse heritage and traditions, but also continually seek to create opportunities to share and celebrate.
That's what we should be and that's what we could be. That's not yet quite what we are.
Another quote from the Canongate Wall is by the poet and social activist Mary Brooksbank, it reads:
"Oh, dear me, the warld's ill-divided,
Them that work the hardest are aye wi' least provided."
Our communities are alive with music, with dance, with bands, gala days, literature, with theatre and poetry. I want that recognised and celebrated. But, there are divisions in society. Those who are least provided for, are often not just materially deprived but lack opportunities to access culture. We know that not everyone is able or enabled to take part and to enjoy. I want everyone to have the opportunity to benefit and the opportunity to participate; I want everyone to be empowered and benefit from our rich cultural life. I want to ensure that our collective efforts to tackle poverty and exclusion tackle all aspects of experience. The UK is currently one of the most unequal states on this planet and the future I seek will tackle that in all its facets
Not everyone can get to galleries, theatres, museums and performance spaces. How can we innovate to bring our culture and heritage to people and communities who are constrained by place, whether that's through geography, incapacity, or poverty or a sense that 'this isn't for me'? I want more people to experience more art.
There are some great examples of improvements to access through digital media and by taking art to communities, by making sure transportation is effective and affordable but I'm sure there is more that we could be doing.
Creating the conditions for meaningful access and participation, ensuring that everyone has the opportunity to benefit can be done in many ways, not just in a cultural setting, but also in how we use culture to achieve other ends. It's not just about those places and spaces where you might "expect" to find cultural and creative experiences … it's also about coming across cultural and creative activity in spaces and places you may least expect.
I like the idea of a Museum of Scotland that has no walls … no locked boxes … which sees items and expertise from our collections shared far and wide for maximum enjoyment and benefit. I'm also proud of our artists rooms which take the best of contemporary art to all the airts and pairts.
Look at our National Theatre of Scotland, whose home is a collection of hundreds of venues, spaces and places that can be brought to life by a fantastic piece of theatre.
The National Theatre isn't dependent on location. I'm interested in this idea of building and strengthening the networks and partnerships that we have already in Scotland so that we have cultural and creative hubs throughout Scotland for the benefit of artists and communities across the country.
I would welcome proposals from across the public, private and third sector as to how we might achieve this.
This commitment to enabling our people and our communities to participate is strengthened by the value we assign to the wider benefits that our culture and heritage bring.
I believe that our rich culture and diverse historic environment are unique assets which are not only valuable in their own right, but which generate wider social and economic benefits.
Whilst culture and heritage make a profound and priceless contribution to our lives in and of themselves, we can also be proud that we recognise that they can bring so much more.
Culture and heritage are fundamental to our quality of life. A vibrant heritage is central in shaping our sense of place and making our communities attractive places to live, work, invest and visit. Culture and heritage are a powerful force for renewal and regeneration. They underpin our journey towards better health and safer, more resilient communities, individual well-being and enriched lives.
In a period of increasingly limited resources, we must ensure that public, private and third sector organisations work in partnership with communities, and with each other, to design and deliver excellent cultural and heritage services which meet our needs. We also need our communities to be empowered and confident to express themselves.
As I said at the outset, this isn't always comfortable. Let me give you an example. Recently I attended a theatre performance, in what could possibly be described as a pretty soulless meeting room in Victoria Quay, a Scottish Government building. It's not a particularly inspiring space, but for one hour on a recent Monday afternoon it was transformed into something wonderful, terrifying and very profound. I was there to view a performance of Wee Andy – a piece of theatre penned and directed by Paddy Cunneen that evokes the emotional and physical horror and fall-out of gang culture in Scotland. This play is an impressive piece of political and social theatre. It can also, though, bring social benefits. Performances have been shared with young offenders, who, indeed shaped the work in partnership with the playwright.
Take too the wonderful musical production the Glasgow Girls. It's an astonishingly moving story of how, in 2005, a group of teenagers from Drumchapel High School in Glasgow fought against the deportation of a Kosovan school friend, and won. You wouldn't think that child detention and deportation would be cheery topics for a night out. Yet this is truly a story-telling triumph. You can't fail to leave the theatre without riding high on the energy of the performances and the power of the story. What's more, if you fail to be moved by the depiction of Jack McConnell as a gold lamé suited-Elvis then I will have to assume you have a heart made of stone.
Continuing the theme of thinking about culture's wider social impacts, last year, I pulled together a sizeable funding package for Sistema Scotland. Now, you could argue that Government funding is Government funding, it doesn't really matter which 'bit' funds 'what'.
But it does.
When we fund a programme like Sistema Scotland we demonstrate something powerful. Sistema is social regeneration through culture.
So I pulled together a funding package in which Culture contributed because we recognise that Sistema Scotland is making a real cultural impact, as those of you who saw the Big Concert will know; Schools put in funding because the kind of team training that an orchestra provides makes a real contribution to the Curriculum for Excellence; Children and Families contributed because Sistema does wonders for children's confidence and skills, with ten youngsters from the orchestra now playing with the National Youth Orchestra of Scotland; and Regeneration found its share because the Sistema programme has been recognised as playing an integral part of the wider regeneration of Govanhill.
We know that immersion in cultural activity can help bolster the resilience and well-being of communities and individuals. I'm thinking here of Fèisean nan Gàidheal which is at the forefront of Gaelic arts development, with research suggesting that participation not only increases skills in young people but also self-esteem and a sense of identity. This Government recognises the importance of early intervention and is working very hard with the public sector to deliver real and meaningful reforms. Our cross portfolio funding of Sistema Scotland demonstrates this by supporting a programme that exemplifies good partnership working, with a focus on prevention, people and improving performance.
I said at the outset that I don't expect the cultural sector to have to make and re-make the case for culture in an economic context. Acknowledging the economic benefits does not degrade culture or heritage, nor does it damage the authentic meaning of the intrinsic experience. Culture and heritage bring economic benefits to individuals, communities and the nation – this is a simple fact, which is clearly understood. You can't have great film, design, craft, and textiles without a firm grounding in a vibrant cultural sector.
For example, a study of Edinburgh's festivals in 2010 showed that they contributed over a quarter of a billion pounds to Scotland's economy, supporting over 5,000 jobs.
We want to see cultural and creative industries making a growing contribution to employment and economic output, sitting also at the heart of regeneration, renewal and change. Historic Scotland's expertise and work in tackling carbon emissions in historic buildings is an example of traditional skills tackling a modern need. I will champion the use of traditional skills in a modern setting – print, conservation, weft and weave.
The Government's Economic Strategy identified seven growth sectors as being those holding the greatest potential for growth and internationalisation. The creative industries form one of those sectors, recognising both their direct contribution to the economy and the way in which skills such as design and delivering content digitally are becoming vital to other sectors such as manufacturing as well.
The key common factor that marks the creative industries is that the output has a creative originality that thereby creates intellectual property. In 2010 Creative Industries contributed £2.7 billion to Scotland's economy. To put that in context, this is almost on a par with our Tourism sector which contributed £2.9 billion.
As elsewhere in our culture, we see the old joined by the new. The venerable HarperCollins, founded by William Collins in 1819 is now joined by more recent firms like Canongate Books. We must embrace digital challenge, opportunity and debate. In fashion, Harris Tweed, over a century old, is selling at record levels, with over a million metres of cloth sold in 2012; Scottish tartan makes over £200 million a year for the Scottish economy. I first met designers Bebaroque, who now design elaborate body-stockings for the likes of Katy Perry, at a Starter for Six creative industries showcase.
If I were to make one ask, though, it would be for the sector to reach out to my public sector colleagues – there is a whole raft of help, expertise, advice, services and sometimes some cash – to help you get started and to grow and make yourselves and Scotland flourish sustainably.
Scotland's traditional buildings make an enormous contribution to our economy and our national identity. Our historic environment supports 60,000 jobs and contributes £2.3 billion to our economy. The maintenance sector overall accounts for just over a third of construction turnover. Scotland's 360 museums and galleries attract approximately 25 million visitors a year and generate approximately £79 million for our economy whilst sustaining over 3,600 tourism related jobs.
We can't discuss the economic benefits of culture without also acknowledging the contribution that our cultural work makes to help build long-term relationships and trust overseas. As a country, we continue to punch well above our weight internationally, using heritage, culture and creativity to attract other nationals to live, work, study, travel and do business in Scotland – all of which contributes to growth. Culture helps support engagement with the priority countries and regions identified in the Government's International Framework and we have some good stories to tell. For example, in North America through our cultural input to successive Scotland Weeks.
Historic Scotland's Scottish Ten laser scanning project has promoted Scottish heritage and technology around the globe. The scanning of the Eastern Qing Tombs formed a central part of a Memorandum of Understanding on Culture between the Scottish and Chinese Governments.
Shelley described poets as "the unacknowledged legislators of the world" but as the Cabinet Secretary for Culture and External Affairs, today I would like to acknowledge their role, and that of authors generally, as cultural ambassadors. Poets like Liz Lochhead, novelists like Iain Banks, dramatists like David Greig play a tremendous role in reflecting modern Scotland not just to itself but to the world.
As we move towards the referendum in 2014, I believe that culture and heritage must be at the heart of Scotland's continued development and must shape our engagement with the world.
The case for independence is, in essence, a simple one.
It is the fundamental belief that it will be better for us all, if decisions about the future of Scotland are taken by those who care most about Scotland – the people who live here.
The decision about independence is, therefore, a choice between two futures. It is a choice between two futures based on different values and direction, perspectives and priorities.
There will be consequences for both a Yes vote and a No vote.
A Yes vote means that the opportunity to build a fairer and more prosperous Scotland will be in our own hands.
It will mean supporting the view that people who live here, rather than in Westminster, will do a better job of running Scotland.
Here's another quote from the Canongate Wall –
"When we had a king, and a chancellor, and parliament-men o' our ain, we could aye peeble them wi' stanes when they werena gude bairns – But naebody's nails can reach the length o' Lunnon."
The words of Sir Walter Scott, from The Heart of Midlothian – I don't want to encourage you to take this literally – so please, put your stones back in your pockets. But this is an important point about accessibility and proximity.
Scotland is proud to be viewed as a leading nation in a variety of fields, taking our place as an independent nation will enable culture and heritage to flourish as a driver in our continued development and, critically, as an aspect of our everyday lives. In an independent Scotland we can make the decisions about the right kind of environment that will enable this to happen.
Governments can create the conditions in which our culture and our heritage can flourish. I come back to this, because, John Swinney as Finance Secretary and I pressed the UK government for some years for tax breaks for computer games and high end television drama. Those for television drama just started in April and are already seeing a marked surge of interest in inward television production investment into Scotland. With independence we could look at developing such incentives further.
We have also both called on the UK Government to consider reducing the rate of VAT levied on repair and maintenance work to stimulate economic activity, bring empty older houses into use, and most importantly, help to improve the condition of these traditional buildings which form the fabric of our streets, our squares, our towers, our castles, our tenements and our houses. The Scottish Parliament has voted overwhelmingly in support of such a measure. So far, these requests have not met with success but nobody expected the last budget to remove VAT relief on listed building alterations. Another example of Scotland being held back by a government it didn't vote for with policies that don't meet our needs.
With responsibility, we can take full ownership for how we nurture and support the sector and how the private and charitable sectors might be enabled to contribute more and more effectively.
In an independent Scotland we would see increasing opportunities to build our national and international reputation for our culture, our heritage, our skills and our traditions.
We want Scotland to be a country that is increasingly recognised for its modern, creative and innovative industries. We want Scotland to be recognised as a creative nation that enriches our lives, enhances our learning and strengthens both our society and our economy.
I believe that we have worked hard to build confidence in the sector and I have talked about many of the ways in which we have done this in this lecture today. We have prioritised budgets and we have promoted and supported the arts, culture and heritage wherever we can, the length and breadth of Scotland and across the world. I want everyone to know about what we do and how we do it.
As I begin to bring this lecture to a close, I reiterate my strong belief that culture and heritage are an intrinsic and a public good that should be celebrated, nurtured and treasured.
Our culture and our heritage root us in a place but don't fix us in a place – they help to empower, enrich and shape our communities.
Our culture and our heritage are of us all and for us all. We should all have the opportunity and the enthusiasm to participate and we acknowledge the wider benefits they bring.
I believe that an independent Scotland will be a place where our arts, our creativity and our heritage is collectively celebrated, valued, nurtured and supported across the public, private and third sector. Culture will flourish in an independent Scotland.
I said at the outset, it is not the Government's job to tell artists what to paint or authors what to write or craftspeople what to fashion.
It is our job to work with public, private and third sector, effectively and creatively, to create and nurture the conditions in which artists and writers can develop and where our tangible and intangible culture and heritage can thrive.
It is our job to make sure that our infrastructure is supported, maintained and improved.
It is our job to ensure that opportunities for access and participation are widened.
It is our job to facilitate and support collaboration, partnerships and connections for wider benefit both here and abroad.
It is our job to support the cultural and heritage sector to build strength and resilience and to work with our partners across local authorities, the public, private and third sectors to make sure that this happens;
It is our job to facilitate, promote and highlight the benefits of international engagement, to support an increase in innovation, to encourage our young people and our children to learn a love, a curiosity and a value for these things; and
It is our job to lead a Scotland of the world and for the world.
Finally, of course I want to see a yes vote but I'm struck by the energy and stimulation that the act of simply asking the question has brought to us. Imagine how much more we could be if that question is answered in the affirmative. This nation has many great minds, great thinkers, great artists – all of whom have a part to play in building something exciting and new.
This generation has been given the priceless opportunity to shape its own future according to its own values.
So let me return to the Canongate Wall one last time and finish with a quotation from Hamish Henderson's song which chimes powerfully with our vision for a just and fair and independent Scotland – I hope you'll agree.
"So, cam' all ye at hame wi' freedom
Never heed whit the hoodies croak for doom
In your hoose a' the bairns o' Adam
Can find breid, barley bree an' painted room."
So let us paint, shape, illustrate, depict, describe, illuminate that room, that future, that Scotland.
BROADCASTING IN AN INDEPENDANT SCOTLAND
Fiona Hyslop, Cabinet Secretary for Culture and External Affairs spoke on Scottish Broadcasting at Salford's Media Festival on Wednesday, 20th November 2013.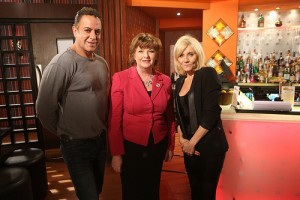 May I begin by saying how pleased I am to join you here today. The Salford Nations and Regions Media Conference was established twenty years ago. It has gone on to become an important date in the diary for the media industries, bringing to bear perspectives from across Europe and further afield. Signalling the role the Conference now plays in our discourse about the media, it has fittingly this year been re-named the Salford Media Festival.
This, though, is not just a Festival for discourse and discussion. This is a Festival for change and action, and it has made a genuinely positive impact on the broadcasting sector.
Passing through MediaCity this morning I could see for myself some of the outcomes of the way that this Festival has raised the profile of the nations and regions over the last two decades – the new BBC broadcasting complex, the ITV building, all married together with connections to the University.
 
The increase in decentralisation that the festival has precipitated has not been confined to Salford, but can be seen elsewhere in these islands. For example at the Dr Who studio in Cardiff – and like many of you I look forward to marking the 50th anniversary on Saturday – and at Pacific Quay in Glasgow where BBC Scotland and STV are both headquartered, anchoring our Creative Clyde production hub.
And while these changes are to be welcomed, the pace of change is still far too slow.
As some of you will be aware, in just 6 short days the Scottish Government will be publishing our white paper on Scottish independence, which will set out our aims and ambitions across the swathe of public policy – including on broadcasting.
You will understand that it would be inappropriate for me to pre-empt that official publication before it is laid in the Scottish Parliament. Today though, I would like to share a little of our thinking on how we hope independence will open up some opportunities both within Scotland, and for new relationships with our neighbours.
Throughout the SNP's time in Government we have been advocating for a new broadcasting settlement for Scotland.
In August 2007 the First Minister established the Scottish Broadcasting Commission and said "we have to transform the main framework for communications to become the truly ambitious and creative country we would all wish to be…We want to ensure the principle of editorial and creative control being exercised in Scotland on behalf of Scottish audiences. We want to create thriving production businesses taking Scottish talent onto an international stage. We want proper public service broadcasting for this exciting and energised nation."
That ambition remains as true today for the Scottish Government as it was when the First Minister first said it 6 years ago. Devolution has seen some progress, and has given Scotland a voice to call for changes to broadcasting. But it is only independence which will give us all the levers to help foster the new opportunities Scotland needs. Only independence which will give us the ability for protection against the threats to quality, impartial, public service broadcasting that we have already seen from a number of Conservative MPs, including from current Westminster Government Ministers.
 
Scottish Broadcasting Commission
The Scottish Broadcasting Commission made a number of useful recommendations following a thorough investigation of the sector in Scotland. Its recommendations included the creation on a new mainstream Scottish publicly-funded public service TV channel. The Commission's report and proposal for the channel were unanimously endorsed by the Scottish Parliament, and the then Scottish Conservative culture spokesman described it as being "the settled will of the Scottish Parliament".
Despite not currently having power over broadcasting policy we've helped to make some progress towards implementing the Broadcasting Commission's recommendations. The Commission recommended that the level of network production commissioned from Scotland by the public service broadcasters be increased to a population share of 8.6%. In 2006 across the board the actual Scottish proportion of network production was only 2.6%, by 2011 that figure had nearly doubled to 4.9%.
 
The BBC in 2006 was only commissioning for network 3.5% of content from Scotland. Again, by 2011, this had nearly trebled to 9% and I welcome the BBC's commitment to this figure. In the words of Mark Thompson, that quota level should be seen 'as a floor, not a ceiling'.
Channel 4, of course, commissions all its programming from independent producers. It too has been more active in supporting the Scottish sector, with its commissioning moving from 2.6% in 2006 to a high of 4.1% in 2010.
Linked to this, just as we have expected more of our public service broadcasters, so we have also prioritised greater support for the sector from Creative Scotland and Scottish Enterprise.
Creative Scotland has also been working with the BBC and Channel 4, in those broadcasters' efforts to strengthen the factual sector in Scotland. Commissioners now visit and meet independent producers with a view to encouraging the growth of more returning series in Scotland. Creative Scotland has announced the BBC/Channel 4 Formatted Factual Initiative, to build skills and capacity within Scottish firms commissioned to deliver series for BBC and Channel 4.
Media Plurality
We are committed, too, to media plurality. The Department for Culture, Media and Sport are currently considering responses to a consultation exercise on this. I do think the way that that consultation paper ignored issues of plurality within the Nations and Regions was a telling example of the dangers of a Whitehall-centric approach. We made that point in our consultation response as, I know, did others like Ofcom's Scottish Advisory Committee and I hope that that will be reflected in any final conclusions.
With independence, we can start to meaningfully address the deficit in opportunities for our producers and creators in Scotland. We would continue to provide open access for broadcasters, from outwith Scotland, who wish to provide entertainment, information and education to Scottish viewers. Economically, a dynamic broadcasting sector would link with other creative industries, for example our emerging film sector, our world-class video games sector and our theatre companies.
 
At present in Scotland, there is considerable activity taking place within our film and television sectors. I want to see our screen industries flourish. With access to all fiscal levers following independence, future Scottish Governments could set policy in the round to best suit our own industry, through a balanced combination of fiscal policy, funding mechanisms and other supports, just as countries such as France and Ireland have introduced specific measures. Our aim will be to increase the level of productions both for and from Scotland.
BBC ALBA
One striking example of support from the Scottish public sector in Scotland leading to real success is BBC ALBA, our national Gaelic language channel. The Government is rightly proud of the success of this high quality broadcaster, and we provide around £12 million of the £20 million spent on the channel annually.
BBC ALBA was launched in 2008 and after staunch advocacy by the Scottish Parliament, Scottish Government and, I must add, the Gaelic community, it became available on Freeview in 2011.
 
Viewing figures have been consistently strong across both Gaelic and non-Gaelic speakers, with the latest figures suggesting audiences of over 600,000 viewers per week, around 10 times more than our population of Gaelic speakers. It provides a range of drama, documentary, sport and news and current affairs, including a nightly news programme each day of international, national and local news.
Another sign of confidence in the BBC Alba is that Chris Young, producer of the hugely-successful Channel 4 sitcom, The Inbetweeners, has begun work on the first drama series for BBC ALBA which is expected to broadcast in September of next year.
Increasing Activity
Most importantly, all these efforts have amounted to building a greater critical mass of activity for the sector. Scotland has excellent crews, compelling landscapes and heritage and an industry with a strong can-do ethic.
Recently, the US series, Outlander – our largest ever inward investment in screen production – started filming in Scotland.
As you can see then, a lot is happening. Scotland is a good place to do business, we have burgeoning talent and good stories to tell. Even within the very tight limits of our current devolved powers, a great deal has been achieved through our commitment.
The new tax credit for high-end television production is proving a game-changer. To build on that, earlier this year I pulled together a Film and Television Delivery Group of senior leaders in the Scottish public sector to pursue opportunities for investment in screen production facilities in Scotland, including the creation of a new film and high-end TV studio.
As I said earlier, creating the right framework of incentives for screen production and investment beyond what is currently available, will be especially important in our digital world, where online content and most importantly promoting intellectual property, means that location, and access to spectrum, are no longer barriers to distribution.
 
Broadcasting in Scotland
There is no question that Scotland has the talent to be successful. To name but a few, Shed Media's school drama series Waterloo Road on BBC1, Mara Media's natural history documentary Hebrides: Life on the Edge on BBC 2, or the historical documentary series by Glasgow's Matchlight She Wolves: England's Early Queens on BBC 4. Equally on major commercially funded channels, STV Productions make a range of programmes for Channel 3 and others, while Glasgow's Raise the Roof Productions have a number of internationally successful series presented by Kirstie Allsopp and Phil Spencer and first shown on Channel 4.
But Scotland's huge creative talent is not reflected in our level of production.
Our ambition for independence is to build on what Scottish viewers and producers have currently. Within this I would like to make clear that with independence we will honour all existing broadcast licences to their completion.
 
That means that the recently renewed Channel 3 and Channel 5 licences will be honoured through to 2025, and viewers in Scotland will continue to enjoy the same programming they do currently. X-Factor and Coronation Street will continue to be shown in Scotland following independence – and I'll be paying a visit to the Rover's Return this afternoon to affirm this 'Weatherfield Declaration"!
There has been a great deal of debate on the prospect of local TV in recent years, not least at this festival, I can also confirm today that the recently issued Edinburgh and Glasgow Local TV licences to STV will also be respected.
Channel 4 is in the process of having its licence renewed by Ofcom and I would anticipate this being completed before next year's referendum and certainly before Scotland's Independence in March 2016. This licence will also be respected, although as the Scottish Government made clear in our response to OFCOM we would like to see a population share of Channel 4's original output, by hours and value, being commissioned from Scotland.
 
The importance of broadcasting
The importance of publicly-funded public service broadcasting to a nation's democracy, creative economy, and to its sense of self cannot be underestimated. Whether online, TV and radio, these broadcasts are a daily part of the lives of everyone in Scotland, their opportunities to access programming commissioned, produced and developed in Scotland is still far too limited.
Scotland's production talent has a well-earned reputation for developing and producing high-quality programming and content, we must have a framework in place that allows them to fulfil their potential and flourish.
I'm of the firm belief that decisions over the policies that impact the lives of the people of Scotland are best taken by the people of Scotland. I believe that to be as true for Education and Healthcare, as it is for taxation and broadcasting.
That's why next September the people of Scotland will be asked a simple, yet powerful, question –
"Should Scotland be an independent country?"
At the root of this question is a choice of two futures. One where the Westminster future prevails, or another more exciting future where we get to debate and determine the structures that will best deliver in Scotland, by Scotland, for Scotland.
When you open yourself up to the prospect that the status quo is not the only option there is a great deal you can learn from others. We've taken the opportunity of this debate to examine different models of publicly-funded public service broadcasting around the developed world.
In Europe alone you will find:
 member-based associations, such as the NPO in the Netherlands,
 confederal joint venture models, such as ARD in Germany,
 distinct TV and Radio broadcasters, such as SVT and SR in Sweden,
 and single organisations, such as the BBC here or RTE in Ireland,
 
There are also a range of public funding methods: which also varies from
 licence fees, as funds DR in Denmark,
 a mix of fees and advertising revenue, as funds France Télévisions
 specific taxation or levy, as funds YLE in Finland,
 or funding from general government resources, as funds ABC in Australia.
There are also examples of public service broadcasters from neighbouring states co-operating on the provision of shared channels, such as 3Sat, the joint Swiss, German and Austrian channel available across those German speaking nations.
There are also interesting models where the public service aims to foster programming that would not otherwise have been made, such as the Sound and Vision Fund in Ireland where 7% of the licence fee is hypothecated to support high quality programmes on Irish culture, heritage and experience. These programmes can be supported provided they are broadcast free to air, rather than just on RTE.
 
I believe that we should learn from the best traditions of publicly funded public service broadcasters, whether from the BBC or from further afield, and we should recognise that a nation's primary public service broadcaster has a distinct role in its society and its media's plurality.
With all that said, I suspect it would surprise no-one that the Scottish Government believe that as an independent nation Scotland should have at least one national publicly-funded public service broadcaster.
Public service broadcasting
We see public funding of public service broadcasting as intrinsically good in itself, just as we see public funding of museums and galleries, of orchestras and opera, as desirable. All of these things have a spin-off in terms of jobs, tourism and the economy but that is a secondary benefit rather the principal aim. For us the aim of public service broadcasting remains that originally set by Lord Reith: to inform, to educate, to entertain.
 
Let me say a little more about the BBC. It is a substantial presence internationally in broadcasting, capable of commissioning, co-commissioning, producing and co-producing content programming that is world class. Alongside that proud track record though, is the curious position of the digital revolution giving all of us a choice of hundreds of channels; yet Scotland does not have an English-language publicly-funded public service channel of its own.
It is paradoxical, to say the least, that the Scottish Government does have some powers over broadcasting in Gaelic, yet has almost no powers over English language broadcasting in Scotland. Similarly that Scotland can have a nightly news programme covering international and national news in Gaelic, but not in English, defies any common sense.
Our partnership approach with the BBC on Gaelic has been fruitful, but it is clear that Scotland in general is underserved by the BBC under its current structure and our current constitutional arrangements.
Just as with the other channels, following independence we will put in place the necessary steps, working in a continuing relationship with the BBC, to ensure that the people of Scotland continue to have access to the services they currently enjoy.
Not least when you consider that in 2016/17 we can expect around £320 million to be raised in licence fee in Scotland, but only around £175 million to be spent by BBC in Scotland after Delivering Quality First is fully implemented.
I do not ascribe institutional blame to the BBC for that because it reflects the way in which it has been established, structured and treated by the UK Government, particularly at the last licence fee settlement.
There are, though, clearly problems. Earlier this year, the BBC Trust reported from its own research that less than half the people (48%) in Scotland believe the corporation is good at representing their lives through news and current affairs. The lowest proportion of any of the countries in the UK.
In addition if you compare the level of original production and employment by the BBC in Scotland, it lags well behind countries of similar size. For example, while in Scotland the BBC produces around 2,300 hours of content annually, in Ireland RTÉ produces around 4,700 hours, and in Finland YLE produces 4,900 hours.
 
This is not just about increasing production for its own sake. This is as much, if not more so, about serving the expectations of audiences. There is a plainly apparent appetite for more Scottish public service broadcasting, with the success of BBC ALBA drawing in strong audiences. Whenever we ask people in surveys if they wish to see more Scottish content, the answer is unambiguously in the affirmative. Better serving Scottish viewers can only benefit the production sector as well.
Therefore, after independence we will establish a national publicly-funded public service broadcaster based on the existing staff and assets of BBC Scotland. In addition, when compared to the expenditure by nations of a comparable size on their primary public service broadcaster it is clear that Scotland's currently level of licence fee would be more than sufficient to provide a high-quality service, and as such I would not envisage the Scottish broadcaster carrying advertising.
 
Conclusion
To close, I would like to leave you with the following thoughts. As I said earlier, in Scotland the people have before them a choice of two futures.
I have outlined some of the positive changes that I believe that independence can bring about. Yet independence is not just an opportunity for positive change where there is room for improvement in the future, but a means to preserve that which we value and cherish in the present but that is currently under threat.
That goes far beyond broadcasting. With its current devolved powers the Scottish Government is safeguarding a universal public sector national health service free at the point of use. Indeed, I'm proud to say that I was the Cabinet Secretary who restored free university tuition in Scotland.
 
I want to ensure that we have the same powers to preserve – or, indeed, in the light of changes already made in the last 2 years, to restore – a system of social security that provides meaningful support to the aged, disabled and infirm and we have published extensive proposals on how an independent Scotland would go about that.
Similarly the worry for broadcasting, and particularly publicly funded public service broadcasting, is not independence but the supposed status quo the Westminster future. The UK Government has in its ranks, those that wish to end publicly-funded public service broadcasting and to put at risk the great riches it brings to our lives.
The previous Secretary of State for Culture, Jeremy Hunt frequently made clear in both opposition and government his wish to tear up the BBC's Royal Charter. More recently, and perhaps more worryingly, the Chair of the Conservative Party and senior Cabinet Minister, Grant Shapps has suggested doing away with the licence fee altogether as he didn't like the coverage the corporation gave to his party.
 
We have already seen form in this regard, when in 2010 the UK Government imposed a damaging licence fee freeze on the BBC, which was decided over a wet weekend with no consultation. A settlement which led to the loss of scores of jobs in Scotland and elsewhere.
In a world where digital technology allows great content to be shown, and sold, around the world more easily than ever before, the neglect of broadcasting policy in Scotland is not just short-changing viewers at home – it is undermining Scotland's ability to create programmes and formats which could have a far broader resonance.
In the Scotland I wish to see, the values and principles of public service broadcasting will be upheld. We will honour existing contracts and licences, have a publicly funded national public service broadcaster and provide the environment for local industry to thrive. I think that example would not just benefit Scotland, but broadcasting across all these Isles.
Thank you.