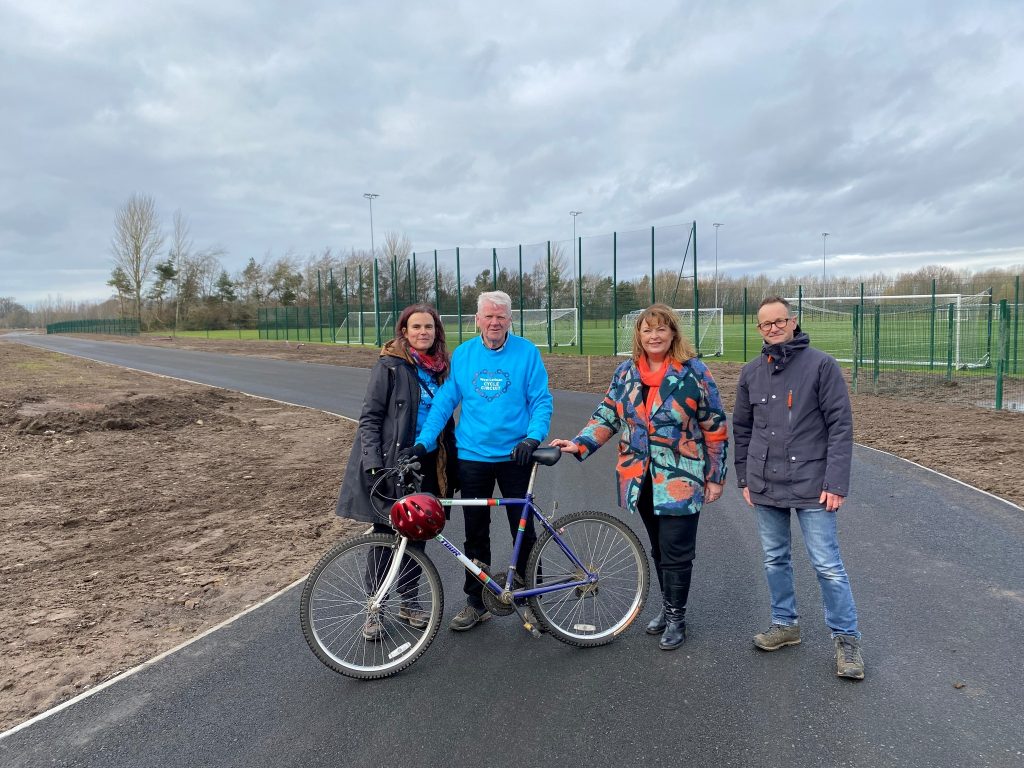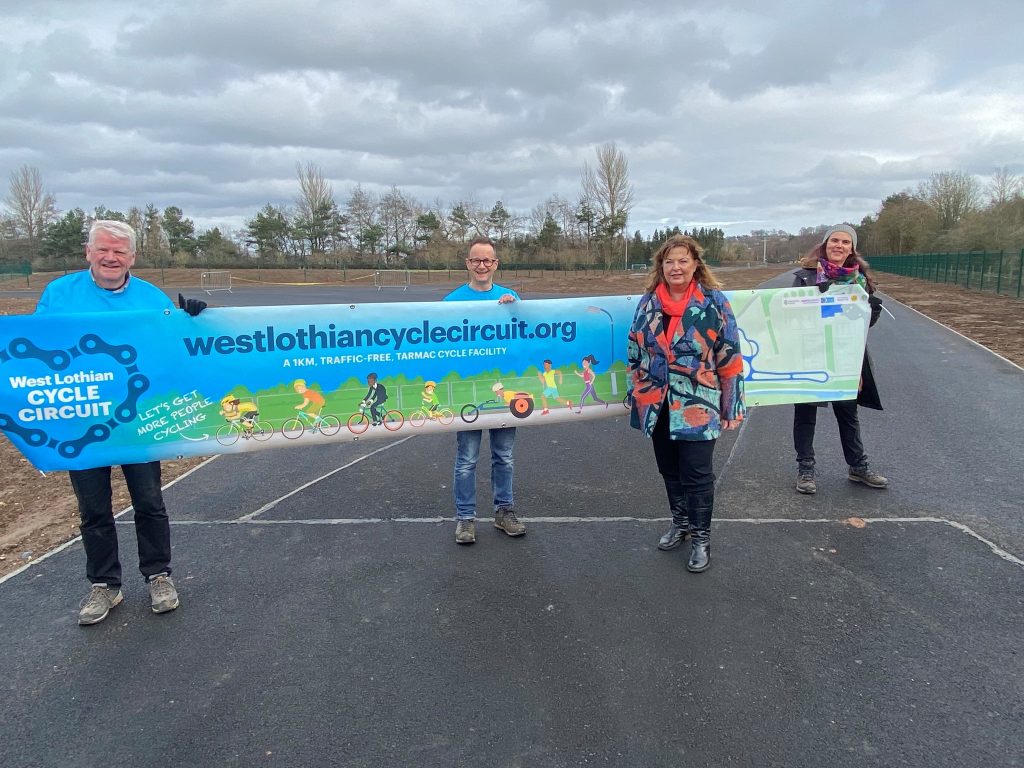 Local Constituency MSP for Linlithgow, Fiona Hyslop, has visited the site for the new West Lothian Cycle Circuit at Kettle'stoun Mains in Linlithgow.
Fiona met former Chair of the Linlithgow Development Trust, Fraser Falconer, the Trust's current Chair, Carole Racionzer and Trustee Matthew Ball for a walk round the now tarmacked 1km track that will become West Lothian's Cycle Circuit.
Fiona commented,
"It was very exciting to visit the West Lothian Cycle Circuit site in Linlithgow to see how works are progressing on the 1km long circuit, ahead of their official opening.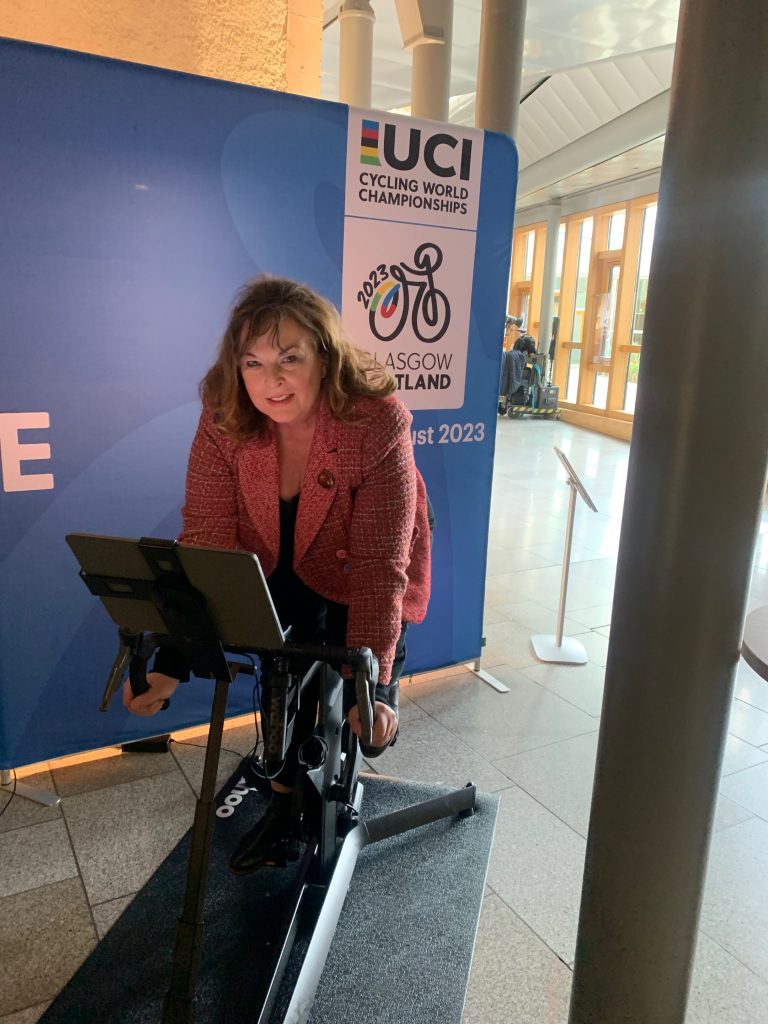 "The sheer size of the track with 4 loops is very impressive with and will be suitable for beginners and professionals alike. The Trust are planning to have slots allocated to local cycling groups, to families and first-time cyclists and will also be suitable for professional cyclists looking to map their qualification times for competitions.
"I have been a keen supporter of this project since the beginning, convening a meeting of national funding bodies to help them see the great potential of this community led initiative, which also received Scottish Government Funding as part of the upcoming UCI World Cycling Championships later this year, so I am really delighted to see plans coming together for the cycle circuit. The Linlithgow Community Development Trust and the Clarion Club are to be congratulated but I know there is much work and planning still to do.
"I was also pleased to meet with organisers of the UCI World Cycling Championships taking place in Glasgow and across Scotland in August this year as they held an exhibition for MSPs in Parliament this week. This mega event, held for the first time in one country with all 13 World Championships taking place at the same time, will be a brilliant showcase for cycling and for Scotland. The exhibition allowed MSPs to trial the UCI virtual cycling simulation while hearing more about the variety of events which will be held across Scotland this summer."
ENDS
Editor Note : Fiona at the Linlithgow Cycle Circuit and on the UCI simulator bike at Parliament