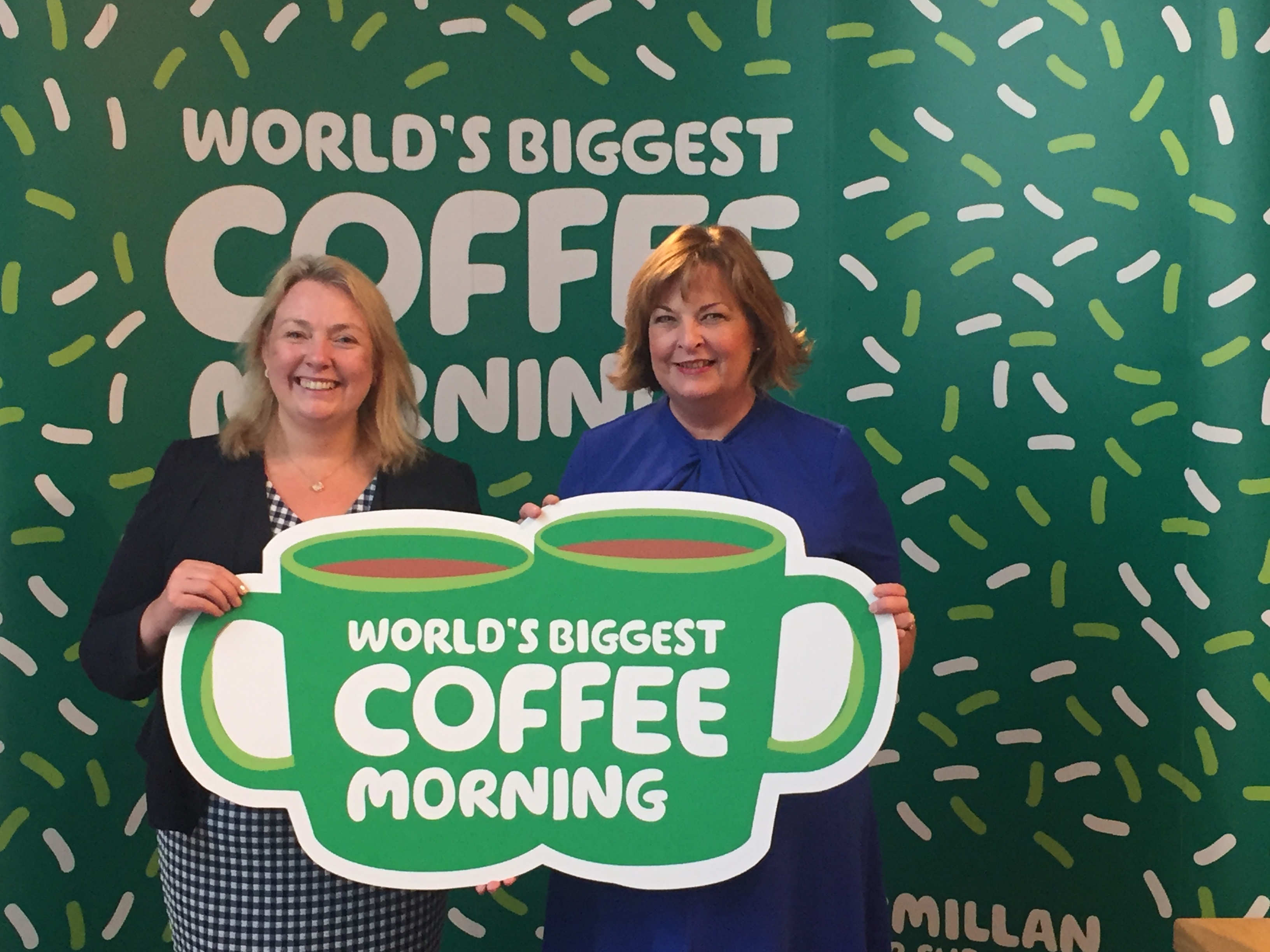 Fiona raises a cup to help people with cancer live life as fully as they can
Local MSP Fiona Hyslop joined Macmillan this week to raise a cup to the World's Biggest Coffee Morning.
Fiona joined Janice Preston, Macmillan Head of Services in Scotland for the charity's flagship fundraising campaign which aims to raise millions to help people with cancer live life as fully as they can.
Fiona said;
"Being told you have cancer can affect so much more than your health. Macmillan have over 100 years' experience in supporting people through their cancer diagnosis.
"Macmillan coffee mornings are a great way to raise awareness of the charity and help they offer and to raise much needed funds to support them. West Lothian has a great track record of hosting World's Biggest Coffee Mornings in aid of Macmillan and so I would urge my constituents to find a coffee morning near them and give their support for this worthy cause."
ENDS
For Editor Info
Last year thousands of people across the UK took part in a Coffee Morning event, raising around £27m for Macmillan. This year the total raised by Coffee Morning since it began in 1991 will pass the £200m mark. The official day for World's Biggest Coffee Morning is Friday 28th September but you can hold your own event at a time to suit you.
It couldn't be more simple to get involved – all you need to do is get together with family, friends or colleagues over coffee and cake. You can register now for your free fundraising pack via the website – www.macmillan.org.uk/coffee – or find a Coffee Morning near you to get involved in.
Help people with cancer live life as fully as they can and find a Macmillan Coffee Morning in your community to attend this September. www.macmillan.org.uk/coffee