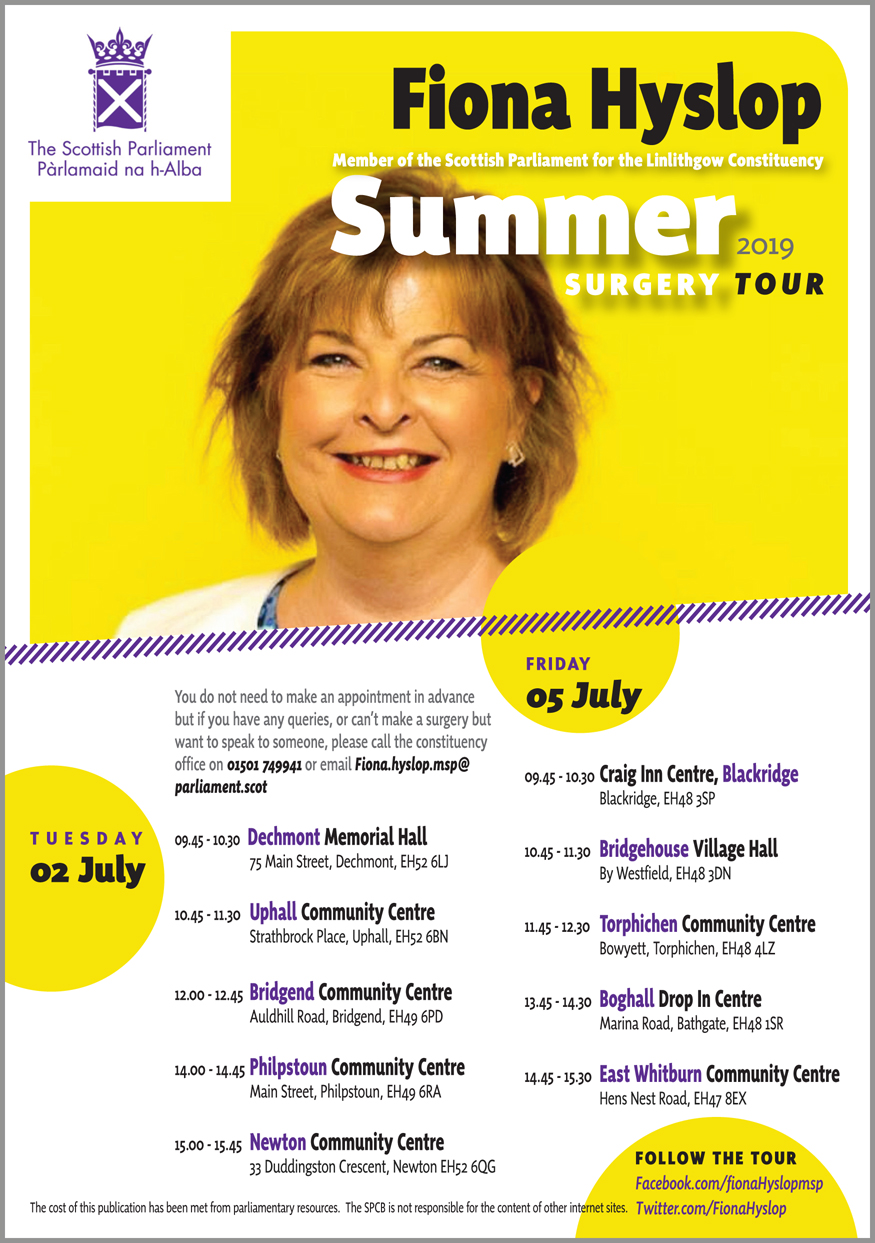 Hyslop Heads out on Summer Surgery Tour
Following the success of last year's tour, local MSP for the Linlithgow Constituency, Fiona Hyslop, is again heading out on a Summer Surgery Tour on Tuesday July 2nd and Friday, July 5th. The tour includes many of the smaller villages in West Lothian.
Fiona said;
"Whilst I organise regular surgeries all over my constituency, it is important to get out and meet the constituents who cannot always make it to the bigger towns to meet with me. By organising this surgery tour, I can meet as many of my constituents as possible at a venue that is convenient and accessible for them.
"There is no need to make an appointment and constituents will be seen on a first come, first seen basis, however if you can't make any of the surgeries but still want to speak to someone for assistance, you can call my Constituency Office on 01501 749941."
Please see the poster above for information on where Fiona will be visiting and when. You can also follow the tour on facebook and twitter.
www.facebook.com/FionaHyslopMSP
ENDS