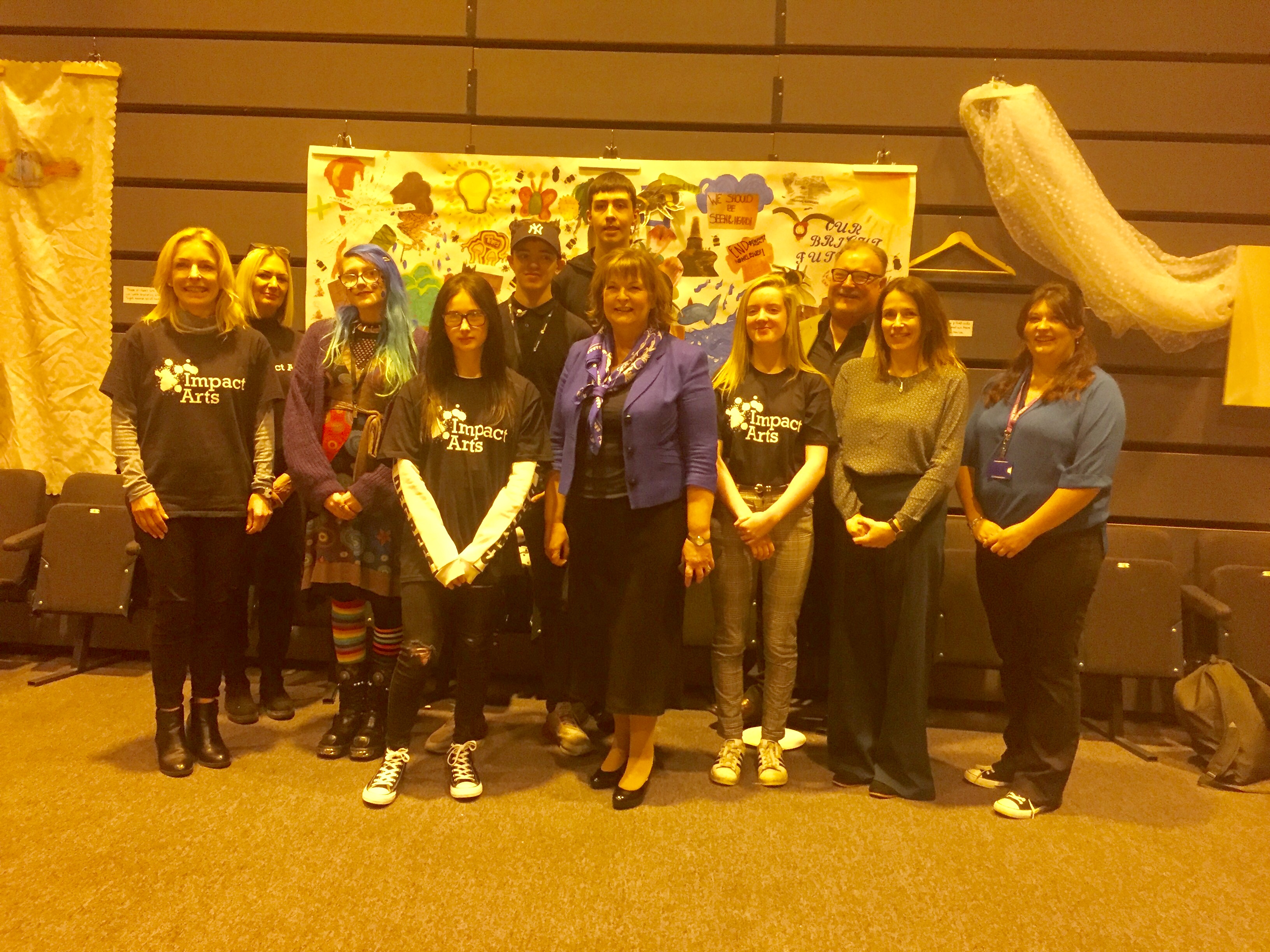 Hyslop Marks Impact Arts Exhibition Launch in Bathgate
Local Linlithgow Constituency MSP, Fiona Hyslop, attended, spoke at and handed out certificates to the young participants of the Impact Arts Exhibition Launch at the Regal Connect Theatre in Bathgate last week. (Friday 13th March)
Impact Arts uses the arts and creativity to enable and power social change, helping individuals and communities transform their lives through the arts.
Fiona said,
"I was very impressed by the artworks created by the young people involved in the Impact Arts Employability Programme in Bathgate and also by the confidence from those involved who were keen to show me their work.
"I am a strong believer in the power of arts and culture and their ability to reach and empower individuals on many levels and from all communities and backgrounds. This is a big part of the Culture Strategy in Scotland and I was very pleased to be part of the group's showcase at the Regal theatre last week and to present them with their certificates"
ENDS
Impact Arts Info:
We work collaboratively with children, young people, older people and communities to achieve our aims. We work predominantly, but not exclusively, with vulnerable groups.
Impact Arts places innovation, enterprise and creativity alongside outstanding delivery, sound management and a strong ethos of partnership to tackle society's big issues.
Our talented in-house and freelance artists in Glasgow, Edinburgh, Ayrshire and beyond, ensure that our artistic programmes, exhibitions, performances and events are of the highest quality. We exist to inspire creativity in people and regenerate our communities through a deep, rewarding relationship with the arts. #artchangeslives