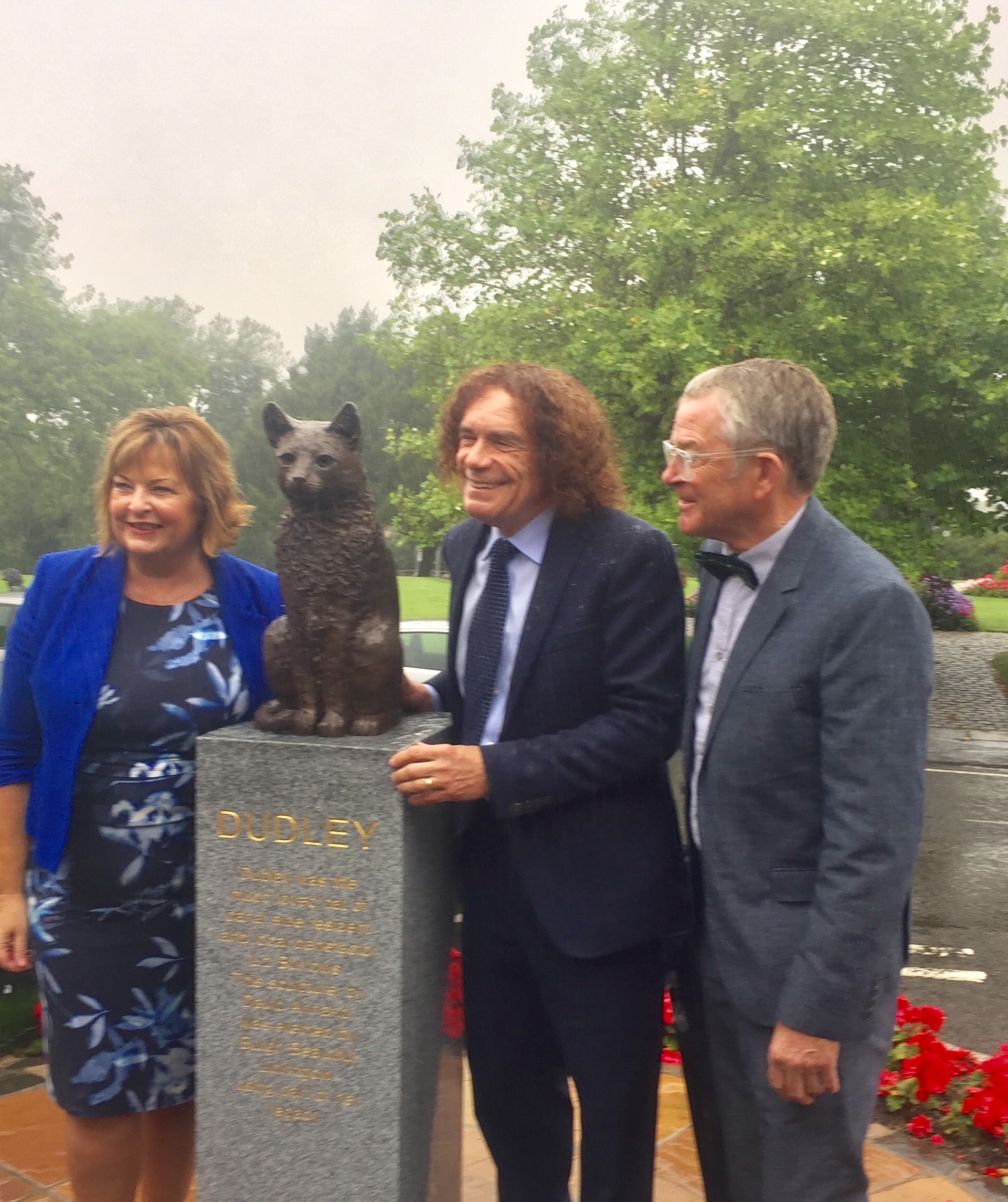 Hyslop Unveils Burgh Beautiful Statue
Linlithgow Constituency MSP, Fiona Hyslop, has officially unveiled the statue of Dudley the Cat by sculptor David Annand commissioned by Linlithgow's Burgh Beautiful.
Dudley the Cat belonged to Liz Burrows, one of Burgh Beautiful's founding members, who left a very generous legacy to Burgh Beautiful in her will. The money she left has been spent on worthwhile projects, including the introduction of an electricity supply at the Burgh Beautiful base and contributions towards new floral planters and new paving at Clarendon. The statue is the final contribution to Burgh Beautiful from Liz's will and pays homage to her support for the local organisation. It will be sited next to the Linlithgow Canal Basin as Liz Burrows was also an active member of the Linlithgow Union Canal Society.
Fiona commented,
"I was delighted to officially unveil Burgh Beautiful's statue of Dudley the Cat, which is in tribute to the work and contribution of one of the organisations' founding members, the late Liz Burrows, who was Dudley's owner.
"As well as acting as landmark for walkers along the canal walkway, the statue could also attract tourists who visit Linlithgow Palace to the canal basin to see Dudley in the same way hundreds of Edinburgh tourists flock each day to see Greyfriar's Bobby.
"I would also pay tribute to well-known sculptor David Annand for his design and creation of Dudley the cat and to W L Watson & Son of St Andrews for making the grey granite plinth on which he sits."
ENDS