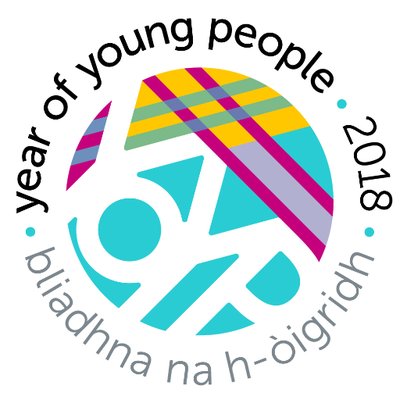 Hyslop Welcomes Lottery Fund's Spark a Change Campaign
Local Constituency MSP for Linlithgow, Fiona Hyslop has welcomed the launch of a new National Lottery fund to help young people Spark a Change in their lives to mark the Scottish Government's Year of Young People.
The new fund called the Year of Young People National Lottery Fund will offer between £3,000 and £10,000 to heritage, community and sports projects that are run for and by young people aged 8 to 26. The deadlines for applications fall on April 30th 2018 and June 18th 2018.
Fiona commented:
"Young people across West Lothian can Spark a Change in their lives thanks to the new Year of Young People National Lottery Fund. This funding during our Year of Young People is welcome news and will go some way to support our young people reach their potential.
"There are two application deadlines, one on April 30th which may be used to help fund activities or initiatives happening over the summer break, and a second deadline on June 18th 2018.
"The Scottish Government's Year of Young people is an opportunity to celebrate our young people and to be inspired by their visions for the world they want to live in. I would encourage our young people and local youth community organisations to find out more about the available funding by visiting the links below."
Groups and Individuals can find out more here:
https://bigblogscotland.org.uk/2018/03/19/new-national-lottery-fund-opening-for-year-of-young-people/
http://yoyp2018.scot/what-is-yoyp/
Twitter: @YOYP2018
#SparkAChange
ENDS
Notes for editor:
A pot of £550,000 is available for projects that help young people change their lives for the better, by improving their health and wellbeing.
Wondering how you can get involved or interested in applying? Here's what you need to know:
Who can apply?
The fund is mainly aimed at voluntary or community organisations, which can be partnerships led by not-for-profit organisations.
Examples of eligible organisations include:
youth, community or voluntary groups
charities or trusts
social enterprises
other publicly funded organisations, such as national parks
Note: individuals can't apply.
What types of projects is funding available for?
We want to fund projects that:
encourage positive mental health for young people
inspire young people to lead active lives
ensure young people are involved in the development, design, running and evaluation of the project
celebrate and share young people's achievements.
When is the deadline for applying?
There are two deadlines for applications. The first is 30 April 2018 and the second is 18 June 2018 – if you want to deliver an activity during summer 2018 we'd recommend that you submit an application for the April deadline.
How long will it take to find out if I've been successful?
You'll know within eight weeks of the application deadline if you've been successful.
If you have an idea for a project that you think could spark a change in young people's lives, you can visit the website to apply, where you'll also find all the information you need to submit your application.
Alternatively, you can sign up for our webinar taking place on Tuesday 10 April at 12 noon, to learn more before applying and have the opportunity to ask any questions.
You're also welcome to contact YOYPFund@hlf.org.uk or 0131 225 9450 for support with your application.