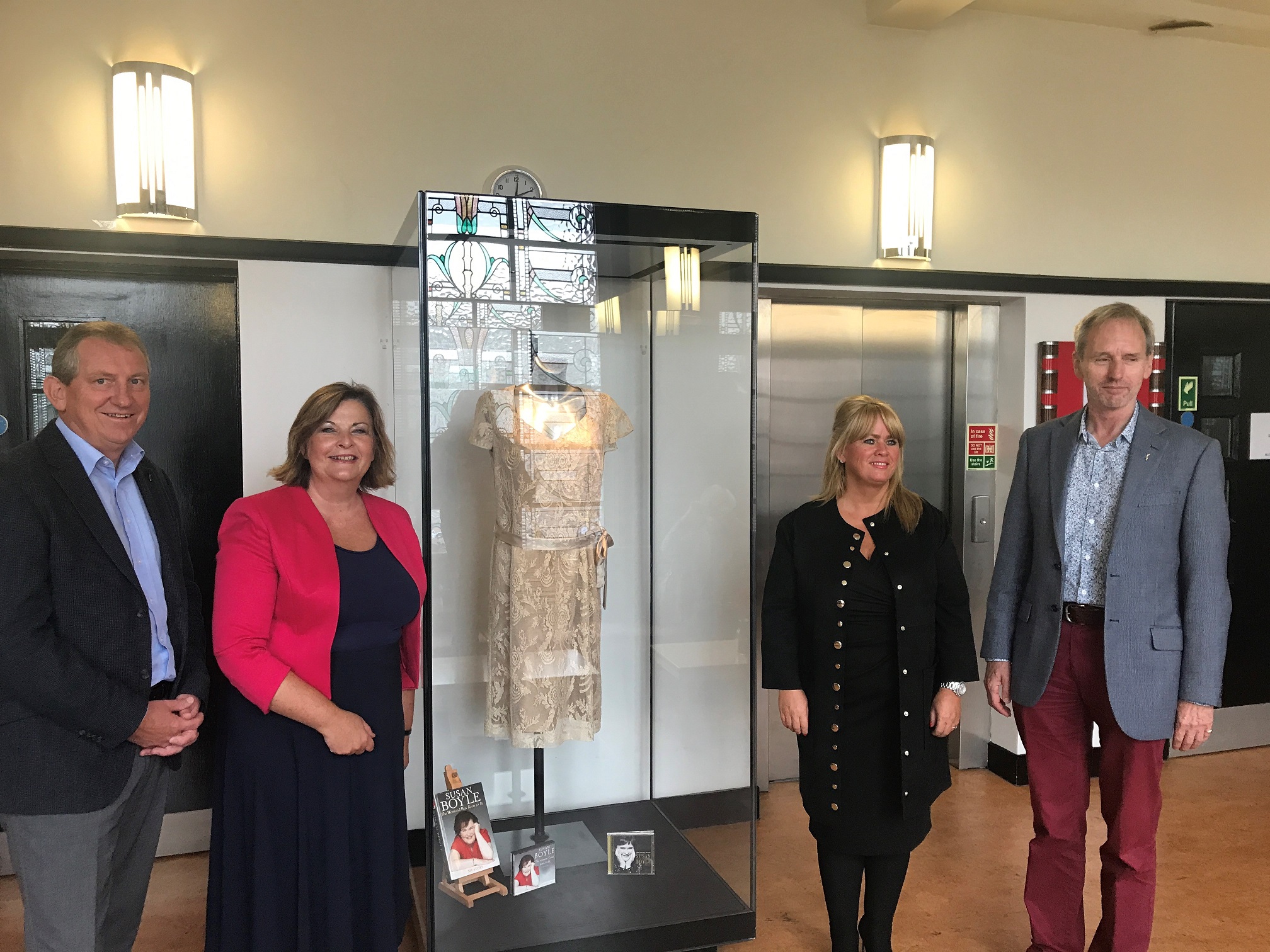 Susan Boyle's 'Britain's Got Talent Dress' at Regal Theatre
Susan Boyle has kindly donated her Britain's Got Talent audition dress to the Bathgate Regal Theatre. Local MSP Fiona Hyslop approached West Lothian business Click Netherfield who are world leading display case manufacturers to ask if they would be able to donate a case, which they have now provided to display the famous dress.
Fiona commented;
"It is wonderful to see the dress that Susan Boyle first wore on Britain's Got Talent displayed here at the Regal Theatre in Bathgate. Susan's early support of the Regal Theatre's talent shows is an important part of her remarkable story and it is very generous of her to offer her dress to be displayed.
"When I heard that she would be donating this dress for display, I contacted the international company Click Netherfield, who are based in West Lothian, to ask if they could donate the display case and I am very grateful to them for their generosity.
"The Bathgate Regal Theatre is a vibrant cultural community asset, and provides valuable support for youth theatre and other projects. I am pleased that this new display will likely bring fans, tourists and local people into the theatre and untimely promote the work of the Bathgate Regal."
ENDS
Note:
Group Photo left to right:
Jim Stewart, Director (ClickNetherfield)
Fiona Hyslop MSP
Sharon Forsyth, Customer Service & Support Manager (ClickNetherfield)
Ronnie Barnes from the Regal Theatre Board