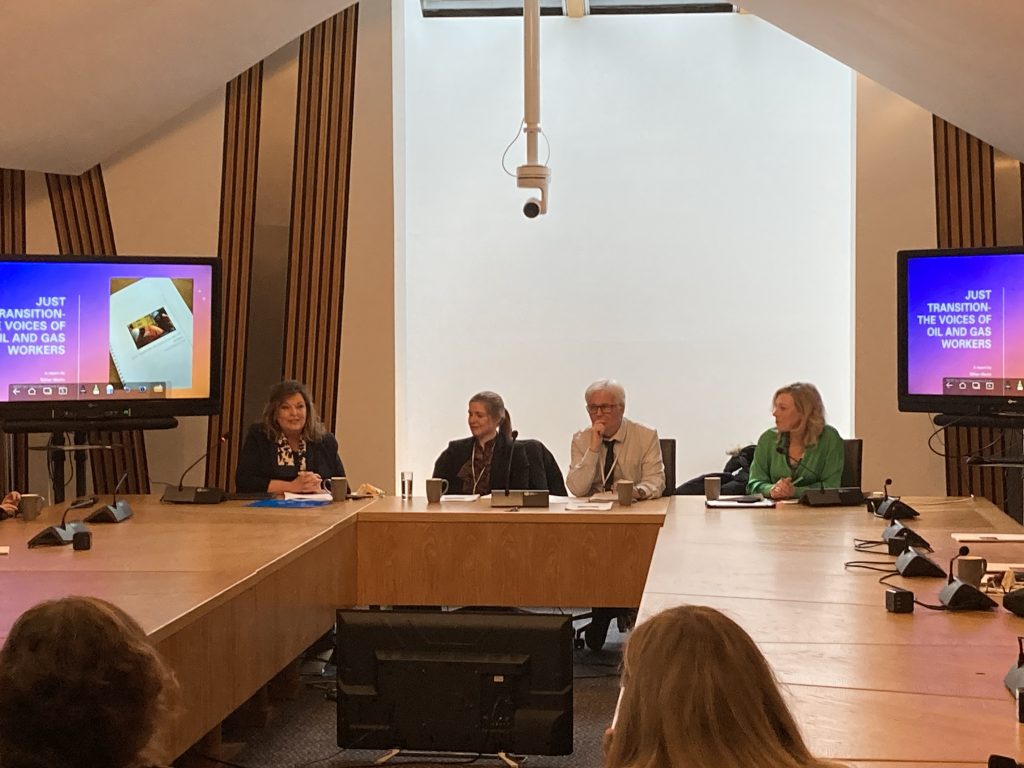 Local MSP for the Linlithgow Constituency, Fiona Hyslop, sponsored the roundtable event which was hosted by Gillian Martin MSP in the Scottish Parliament on Thursday 19th January. This follows the announcement that the Economy Committee which Fiona is a member of is starting a Parliamentary Inquiry into an energy just transition for Grangemouth.
The Roundtable centred on Ms Martin' report 'A Just Transition? Voices of Oil and Gas Workers'. The report covered the findings of a survey she conducted to gauge the experience of workers who are transitioning from traditional oil and gas based roles into the renewables sector.
The report highlighted that while there is a clear willingness to move into the renewables sector, there remains a number of issues for workers which must be addressed to ensure a Just Transition.
Commenting after the event, Fiona said:
"A just energy transition needs a skills passport and support for oil and gas workers.

"It was a pleasure to sponsor and chair a round table meeting in the Scottish Parliament on Gillian Martin MSP's Report which shared the personal experience of workers and the challenges that they have faced in shifting into the renewables sector but also to recognise the enormous opportunities. As the Economy Committee, of which I am member, starts its Parliamentary Inquiry into an energy just transition for Grangemouth the interests of workers transitioning from oil and gas is even more important.

"We need to ensure the immense wealth of skills and experience that has been developed here in Scotland have direct pathways to renewable jobs and careers.

"It was a pleasure to sponsor and chair a round table meeting in the Scottish Parliament on Gillian Martin MSP's Report which shared the experience of workers and the challenges that they have faced and to hear about the positive opportunities which the renewable energy sector will provide from industry body Opito and Unite the Trades Union."
ENDS