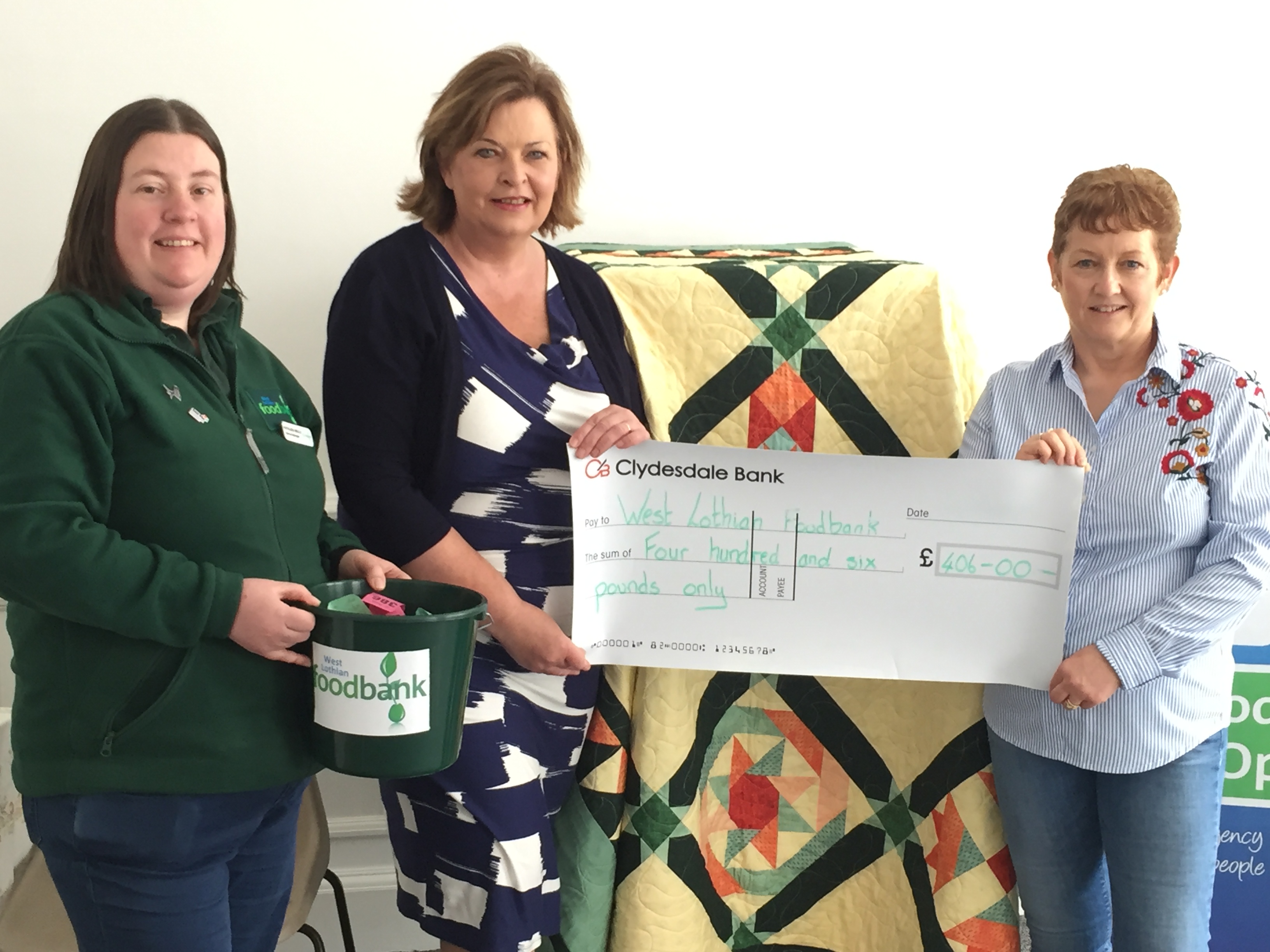 West Lothian Foodbank Raise over £400 with Raffle
Local Constituency MSP Fiona Hyslop drew the raffle at a fundraiser in Linlithgow on Friday (12th May) which raised £406 for West Lothian Foodbank. The winning ticket belonged to Kay Leith who is now in receipt of the quilt which was hand made by Annette Murdoch.
Fiona commented;
"I was delighted to be asked to support West Lothian Foodbank by drawing the raffle for this lovely quilt made by Annette Murdoch. The winner of the quilt, Kay from Linlithgow, was delighted to have had her ticket selected.
"West Lothian foodbank is self-funded and this funding will be a big help to the money they have to raise themselves.
"The hardworking team of volunteers at West Lothian Foodbank do an amazing job helping those need either through illness, debt, or recovery. I was very pleased to meet two local volunteers in Friday and thank them for their support and dedication."
ENDs