---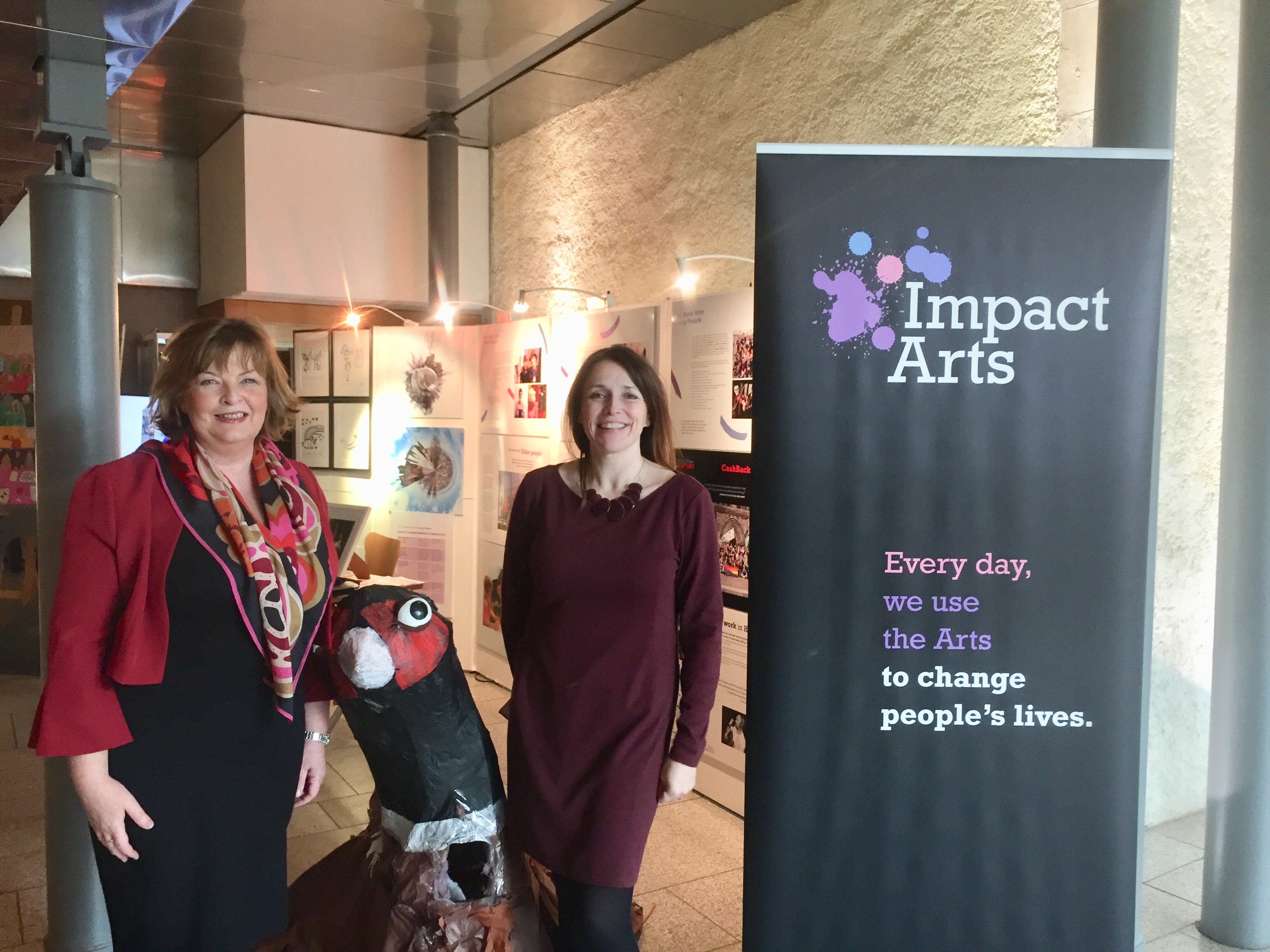 Hyslop Highlights Impact Arts at Holyrood
Local Constituency MSP, Fiona Hyslop, met with the Director of Impact Arts, Fiona Doring at Holyrood last week (thus 5th Dec) to highlight the forward thinking community arts organisation Impact Arts.
Impact Arts uses the arts and creativity to enable and power social change, helping individuals and communities transform their lives through the arts.
Fiona Hyslop commented,
"It was a pleasure to meet Fiona Doring at Parliament on Thursday to learn more about her organisation and the people they work with.
"I am acutely aware of the health, educational and social benefits to arts and creativity and to bring this to people of all ages across our communities can really build confidence, improve life quality all while learning new skills.
"I was pleased to hear that an Impact Arts Project in Bathgate in my constituency may be planned for 2020 and I would be pleased to welcome and to support the organisation coming to West Lothian in any way I can."
ENDS
Impact Arts Info:
We work collaboratively with children, young people, older people and communities to achieve our aims. We work predominantly, but not exclusively, with vulnerable groups.
Impact Arts places innovation, enterprise and creativity alongside outstanding delivery, sound management and a strong ethos of partnership to tackle society's big issues.
Our talented in-house and freelance artists in Glasgow, Edinburgh, Ayrshire and beyond, ensure that our artistic programmes, exhibitions, performances and events are of the highest quality. We exist to inspire creativity in people and regenerate our communities through a deep, rewarding relationship with the arts. #artchangeslives