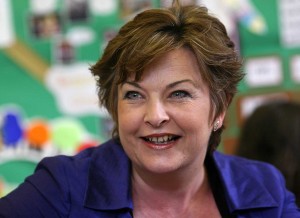 Fiona Hyslop MSP – Christmas Message 2015
"As your MSP for the Linlithgow Constituency, I am delighted to wish my constituents a very Merry Christmas.
"The Festive break provides us all with an opportunity for family and friends to spend valuable time together and I hope that my constituents get the chance to relax and celebrate over the festive period.
"It is also a time to give thanks and so I would like to thank those who do a special service over Christmastime, to the nurses, doctors and other emergency service staff who will be working hard across West Lothian over Christmas. I had the pleasure of visiting my local delivery office in Linlithgow and in Bathgate in early December and so I would also like to formally thank the postmen and women who have worked especially hard throughout December.
"This winter we have already seen the effects that harsh winter winds and bad weather can have on a community and I would urge my constituents to look out for those who may need a little extra care this Christmas.
"As we look forward to the many exciting events in 2016, I would like to wish my constituents all the very best for the year ahead."