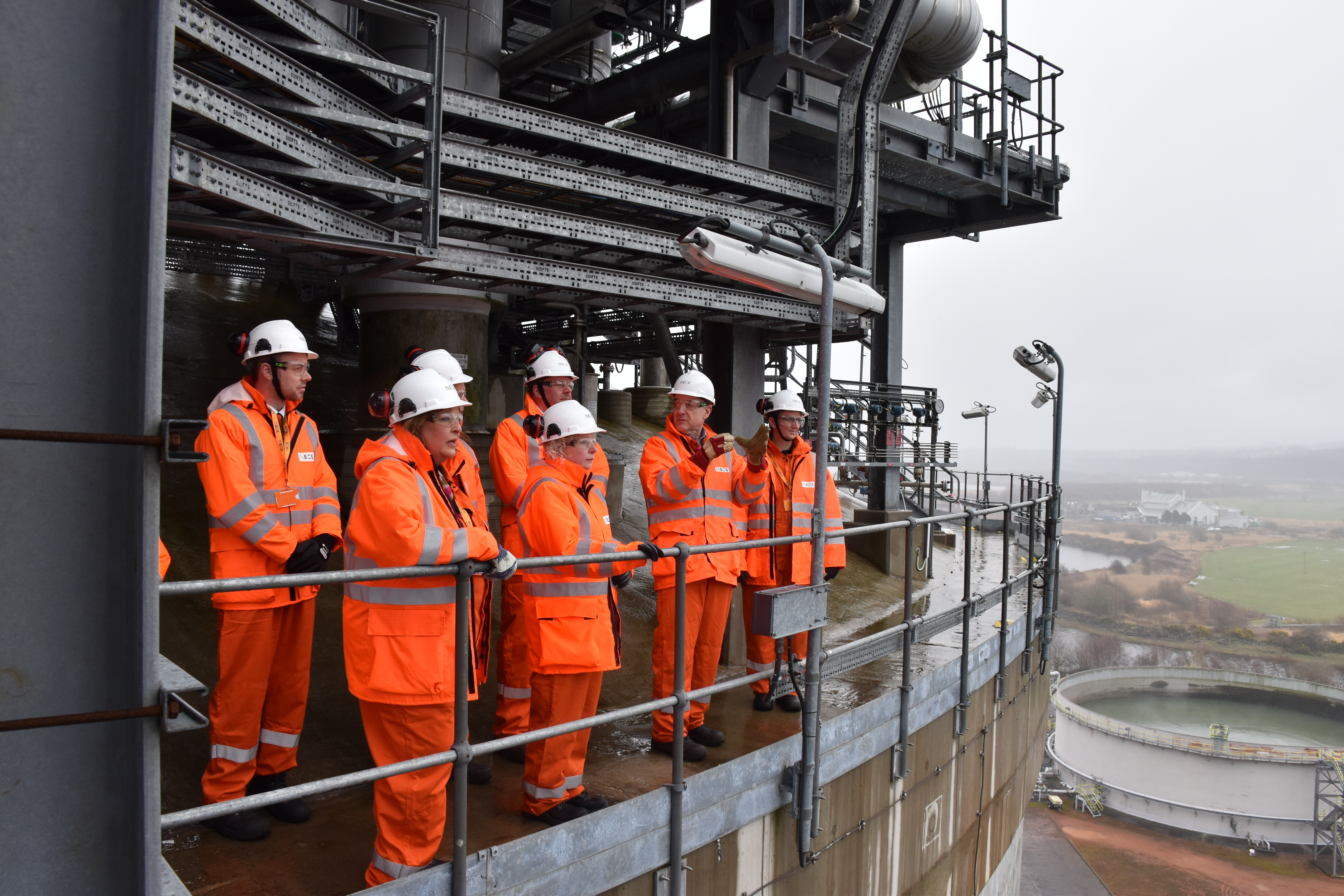 Local Constituency MSP and Member of the Economy and Fair Work Committee, Fiona Hyslop, has visited INEOS in Grangemouth to hear more about the company's work on a just transition for the community, businesses and workers in Grangemouth.
The Committee is investigating how the area can best be supported through this transition, and heard what INEOS is doing to engage with its work force and wider community to share in the opportunities offered by the journey to Net Zero. The Committee plan to publish its findings later in the year.
Following the visit, Fiona commented,
"A significant number of my Constituents, across West Lothian, work at INEOS in Grangemouth and so it was important to see round the plant and to understand what the business is doing in the drive to decarbonise its business and what support is required for workers who will be making the transition to Net Zero.
"I was pleased to visit the refinery and learn more about their skills development and planning for the future.
"The experiences of the business and the workers at INEOS at Grangemouth – Scotland's biggest industrial site – as we move to Net Zero to tackle the climate emergency are critical to Scotland's ambitions and targets. As a member of the Parliament's Economy and Fair Work Committee I hope lessons learned from Grangemouth can be shared across Scotland as communities, businesses and workers as we move towards a net zero future."
ENDS