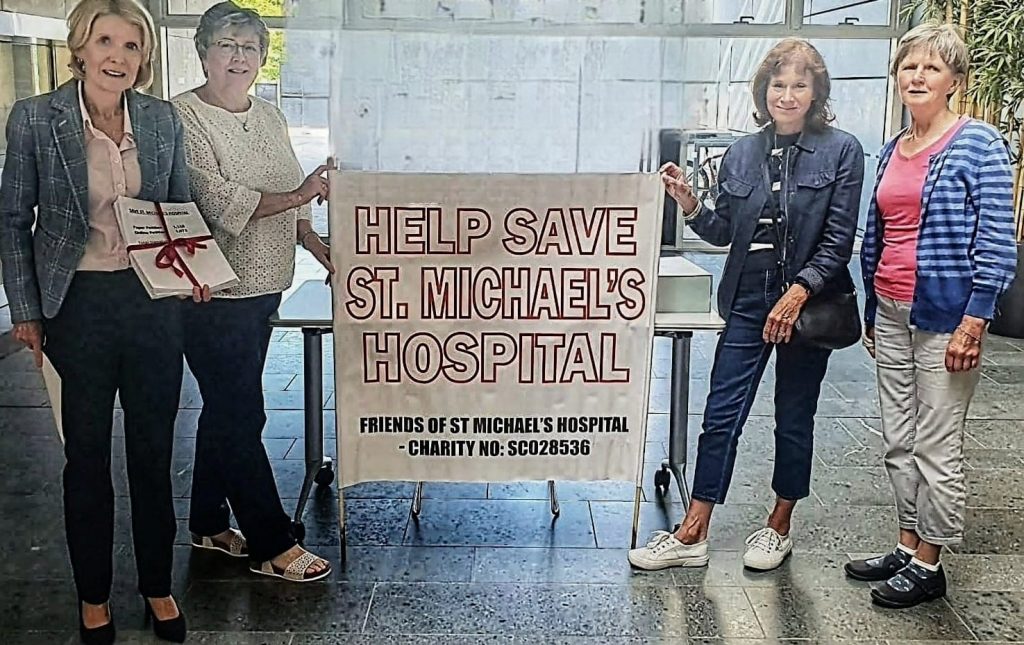 Local MSP for the Linlithgow Constituency, Fiona Hyslop, has welcomed the news that four care homes in West Lothian that had been threatened with privatisation have been given a reprieve and funding for four years from West Lothian Council following a strong campaign from local people, politicians and trades unionists. Fiona was also pleased that no immediate decision has been made in relation to the IJB proposals to permanently close St Michael's Hospital and Tippethill Community Hospitals in her Constituency but still has concern as to what might happen.
Fiona commented,
"I am pleased that the community, trades union and political pressure put on West Lothian's Council to save four care homes in West Lothian, including Whitdale in Whitburn, have resulted in a funding reprieve.
"These proposals have been widely opposed from the outset by unions, health and care workers and families of care homes residents. I have written a number of times to the West Lothian Integration Joint Board relaying my concerns about the proposed privatisation and raised the issue regularly in Parliament, so I am pleased that these efforts have paid off.
"I also welcome the news that St Michael's Hospital and the Community Hospital at Tippethill will not be immediately and permanently closed as recommended in the IJB's proposals.
"I have long called for the need for a respite, end of life and step-down intermediary care hospital in the north of West Lothian. To have closed St Michael's when there is bed availability needed to relieve acute hospital bed use by patients and tackle delayed discharge particularly elderly patients who could be well nursed and supported at St Michaels completely contradicts what NHS Lothian relayed only last week in a meeting with MSPs when they stated 84% of all future population growth in Scotland is expected to be in the Lothians and with an ageing population who deserve options for care at home as well as hospital bed stay with nursing care when needed.
"With a recommended closure of the Community Hospital wing at Tippethill, also in my Constituency, the IJB's recommendations would have meant no community hospital of any kind in my Constituency, which is short sighted and unacceptable.
"I will continue to represent and support my Constituents on this matter to ensure that patients and their families will be at the centre of any future progress on this matter."
ENDS