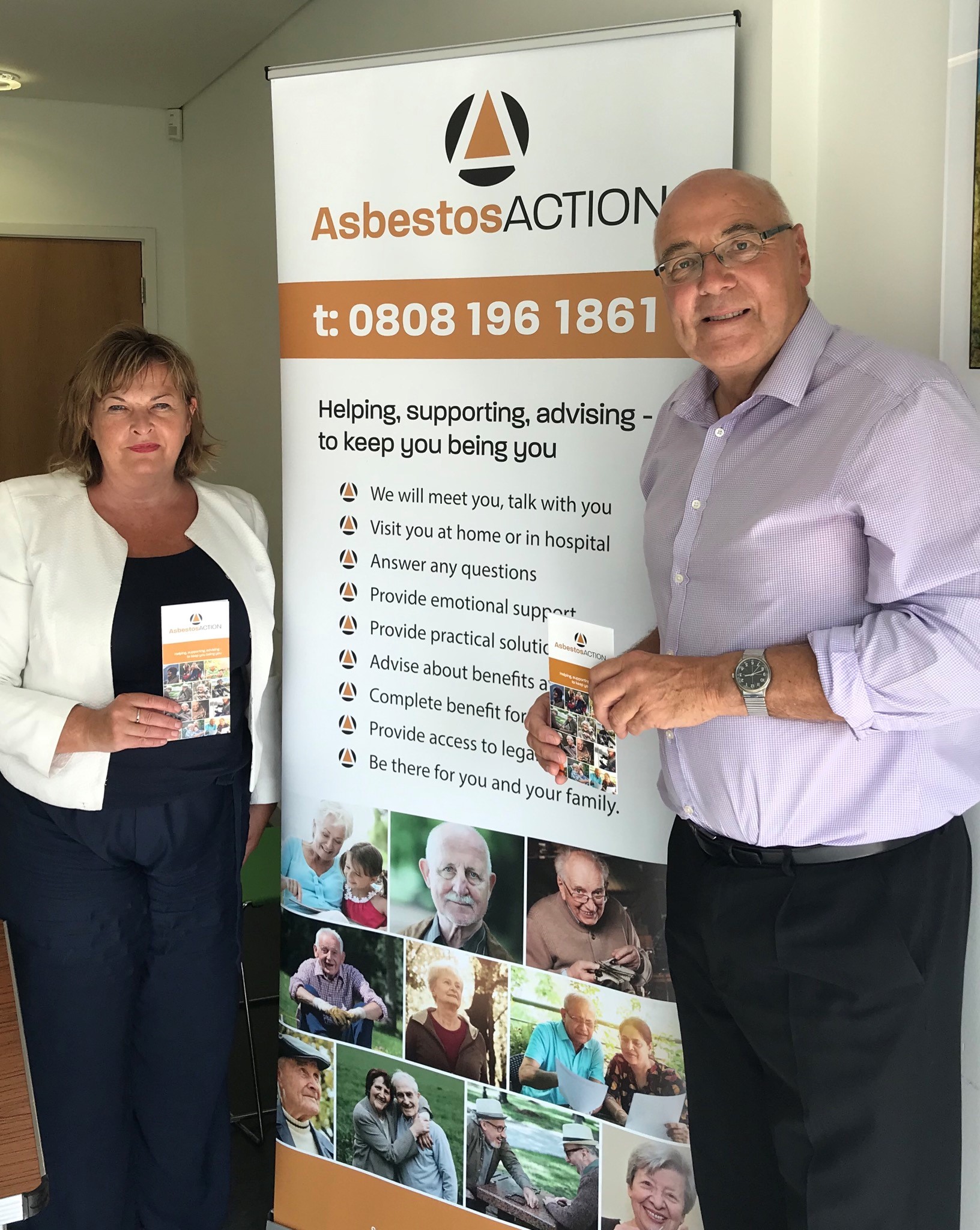 Hyslop Highlights New Asbestos Action Service in Bathgate
Local Constituency MSP for Linlithgow, Fiona Hyslop has visited the new Asbestos Action Support Service based in the Bathgate Partnership Centre which offers financial and emotional support to suffers at their families.
Asbestos Action is a charity that visits asbestos related lung cancer sufferers in their own home or hospital and organises benefit advice and ongoing specialised welfare support. Due to the increase in numbers coming to them from the Edinburgh and Lothian areas they have now set up an outreach facility in Bathgate Partnership Centre.
Fiona commented;
"I was pleased to meet the Asbestos Action Charity in Bathgate's Partnership Centre. This is an important service that can help people suffering from asbestos related lung cancer and their families at an exceptionally stressful time.
"Having their support Hub based right here in Bathgate also allows those affected to come together and talk about their experiences combating isolation and mental health problems that can often occur after a diagnosis such as this.
"I would encourage any of my constituents who have been recently diagnosed or who have been living with the symptoms for some time and simply want to chat to someone who understands their illness, to get in touch with the Asbestos Action Charity through one of the means below."
Contact Asbestos Action:
Freephone: 0808 1961861