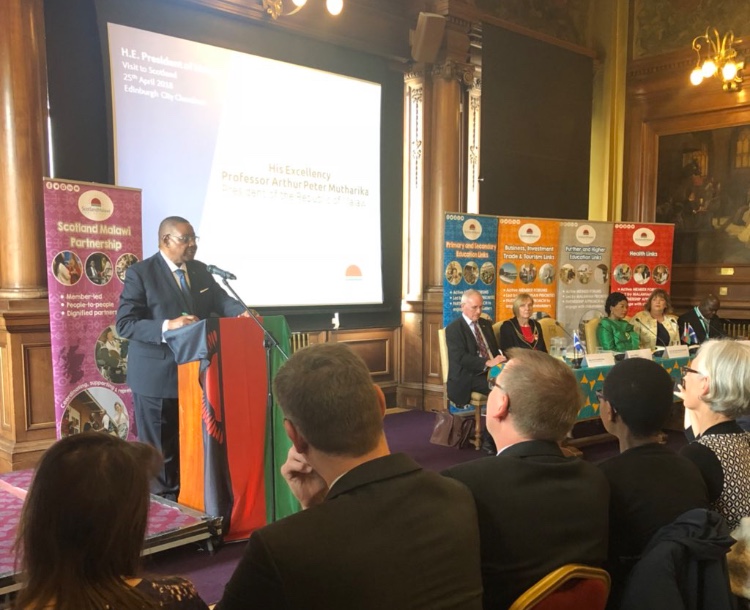 Hyslop Highlights Scotland Malawi Links at Youth Event
Local Constituency MSP Fiona Hyslop has highlighted the links between Scotland and Malawi at the Scotland Malawi Partnership youth event in Edinburgh last week (Wednesday, 25th April).
President Peter Mutharika of Malawi also addressed the Scottish Parliament when he visited Edinburgh.
Fiona commented;
"Scotland and Malawi have long-standing ties of friendship and shared history, and I was delighted to welcome the President Peter Mutharika of Malawi and the First Lady Gertrude Maseko to Scotland in my role as Cabinet Secretary for Culture, Tourism and External Affairs.
"There are Malawi connections and strong links in local towns across Scotland and I know that many of the schools and churches across West Lothian have raised money for Malawi.
"The engagement with and between civil society in both our countries has been a key factor in the breadth and depth of our relationship, and I was very pleased to attend last Wednesday's youth event in Edinburgh to highlight this."