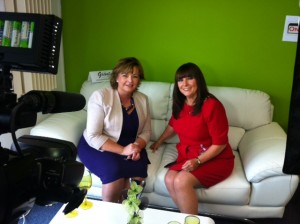 Hyslop Launches West Lothian TV
Fiona Hyslop MSP for Linlithgow officially launched West Lothian TV on Monday 9th September at their premises in Kirkton Campus in West Lothian.
Speaking after the event, Fiona said;
"West Lothian TV is an online television channel showcasing the best of West Lothian news and local talent and I was delighted to be the first interviewee for the network today (Monday 9th September) at the official launch in Livingston. I would like to congratulate Liz Clark, Dave McDougall and Gordon Dallas for their hard work in putting together this network which has the local community at its heart.
"West Lothian TV's full public launch will take place on October 5th in The Centre, Livingston and I hope many people from across West Lothian will come out to support it."
Please visit www.wltvondemand.com to access West Lothian TV.