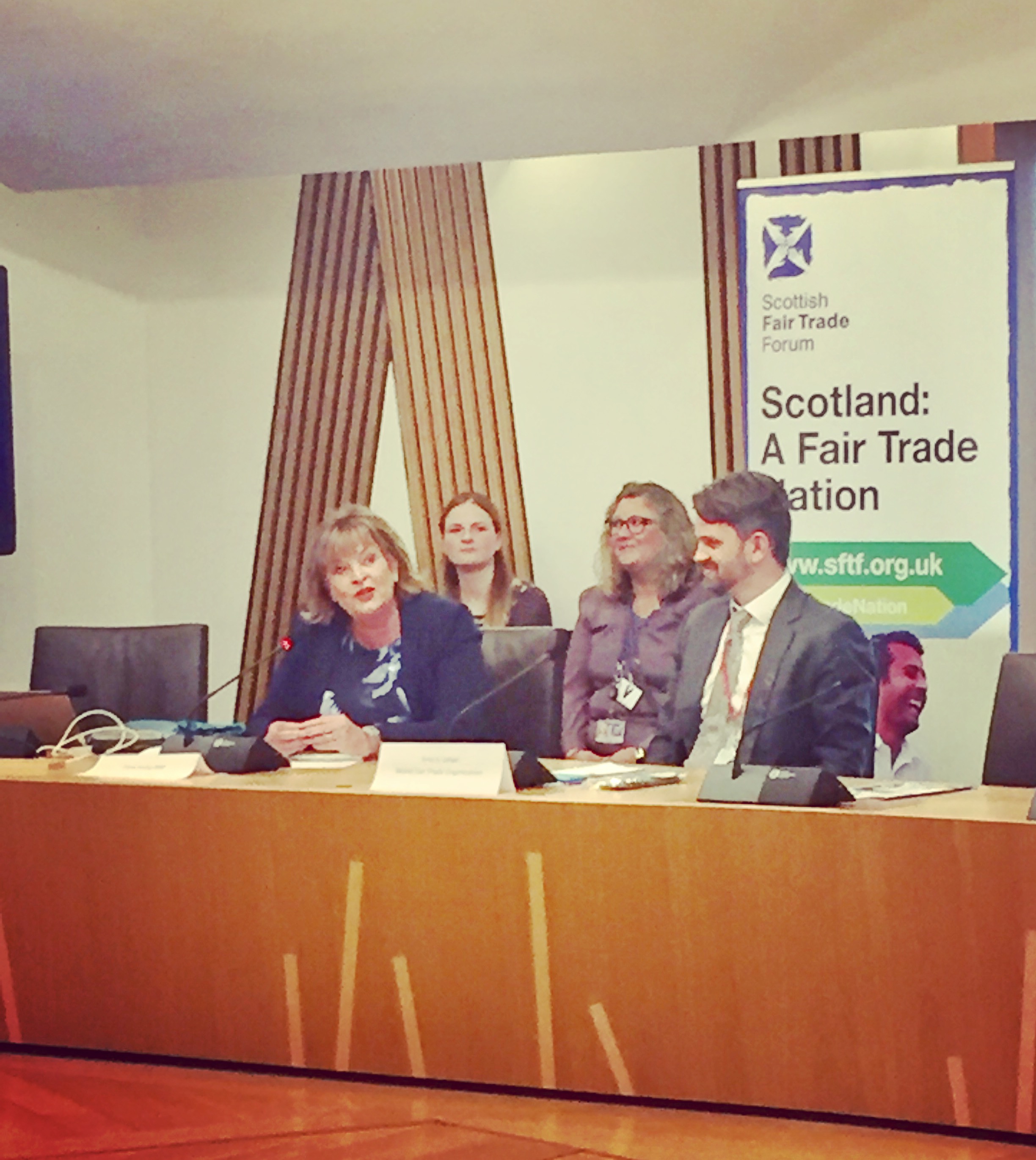 Hyslop Marks Launch of Global Fair Trade Charter at Holyrood
Local Constituency MSP Fiona Hyslop gave a keynote speech at the Scottish Parliament in her capacity as External Affairs Secretary on Tuesday, 25th September to mark global launch of the International Fair Trade Charter.
Fiona said,
"I was delighted to speak at the global launch of the International Fair Trade charter at the Scottish Parliament and mark this wonderful occasional – an occasion where campaigners on five continents gather together to shine a light on the Fairtrade movement addressing global challenges of equality gender rights and climate change.
"I know there are many Fairtrade groups and organisations in my constituency committed to buying and promoting Fairtrade products and I have been invited to support events by Fairtrade groups in Whitburn, Bathgate and Linlithgow. It is the passion and dedication of those individuals that makes such an important impact in the quality of life of some of the world's poorest people.
"The impact the Fair Trade Premium has on producers is profound and as one of only two Fairtrade nations in the world Scotland is leading the way through our continued support for the Fairtade movement.
"But we can always do more and must continue to strive to make the world we live in a fairer more equitable place."