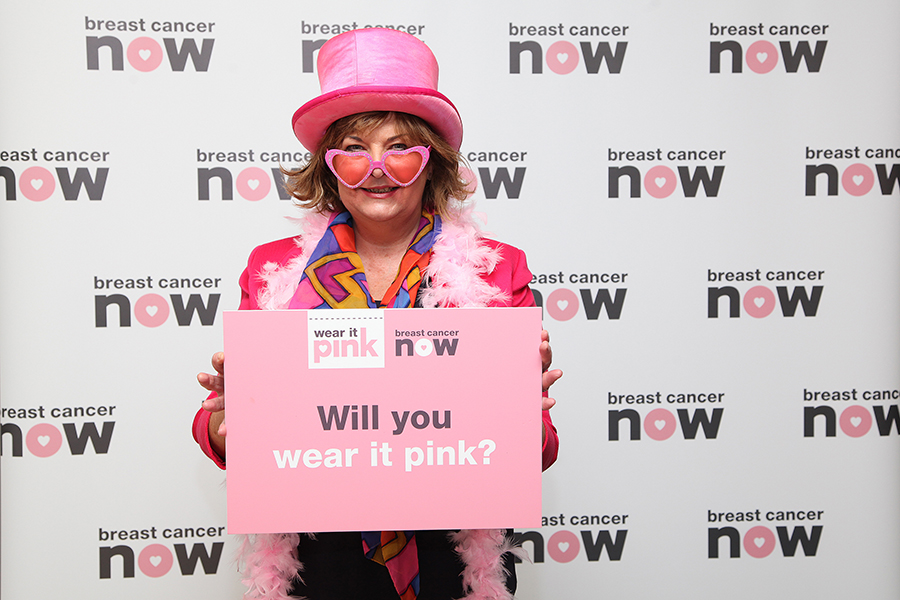 Hyslop Proud to Wear Pink in Parliament
Fiona Hyslop MSP for the Linlithgow Constituency joined fellow MSPs this week at the Scottish Parliament to take part in Breast Cancer Now's annual Wear It Pink Campaign. Fiona is calling on constituents to take part in Wear It Pink day on Friday, October 19th to help raise money and awareness during Breast Cancer Awareness Month.
Fiona said,
"I am always pleased and proud to support the Wear it Pink campaign for Breast Cancer Now during Breast Cancer Awareness Month.
"The sad fact is, we have all been touched in some way by this disease, either personally or by knowing someone who has been diagnosed with Breast Cancer and every year another 4,700 women will be diagnosed in Scotland.
"So I would encourage all my constituents to come together in solidarity in the name of Breast Cancer Awareness and Wear it Pink on October 19th."
ENDS
About Breast Cancer Now:
• Breast Cancer Now is the UK's largest breast cancer charity.
• Breast Cancer Now's ambition is that if we all act now, by 2050 everyone who develops breast cancer will live – and live well. The charity is determined to stop women dying from the disease, working in a new, collaborative way and bringing together all those affected by the disease to fund research, share knowledge and find answers.
• Breast Cancer Now's world-class research is focused entirely on breast cancer. The charity supports nearly 380 of the world's brightest researchers at 31 institutions across the UK and Ireland. Together, they're working to discover how to prevent breast cancer, how to detect it earlier and how to treat it effectively at every stage so we can stop the disease taking lives.
• Breast cancer is still the most common cancer in the UK. Nearly 700,000 people living in the UK have experienced a diagnosis and one in eight women will face it in their lifetime. This year alone, around 55,000 women and 350 men will be told they have the disease.
• The UK still has one of the lowest breast cancer survival rates in Western Europe and this year alone around 11,500 women will lose their lives. It's time to act.
• Breast Cancer Now launched in June 2015, created by the merger of leading research charities Breast Cancer Campaign and Breakthrough Breast Cancer.