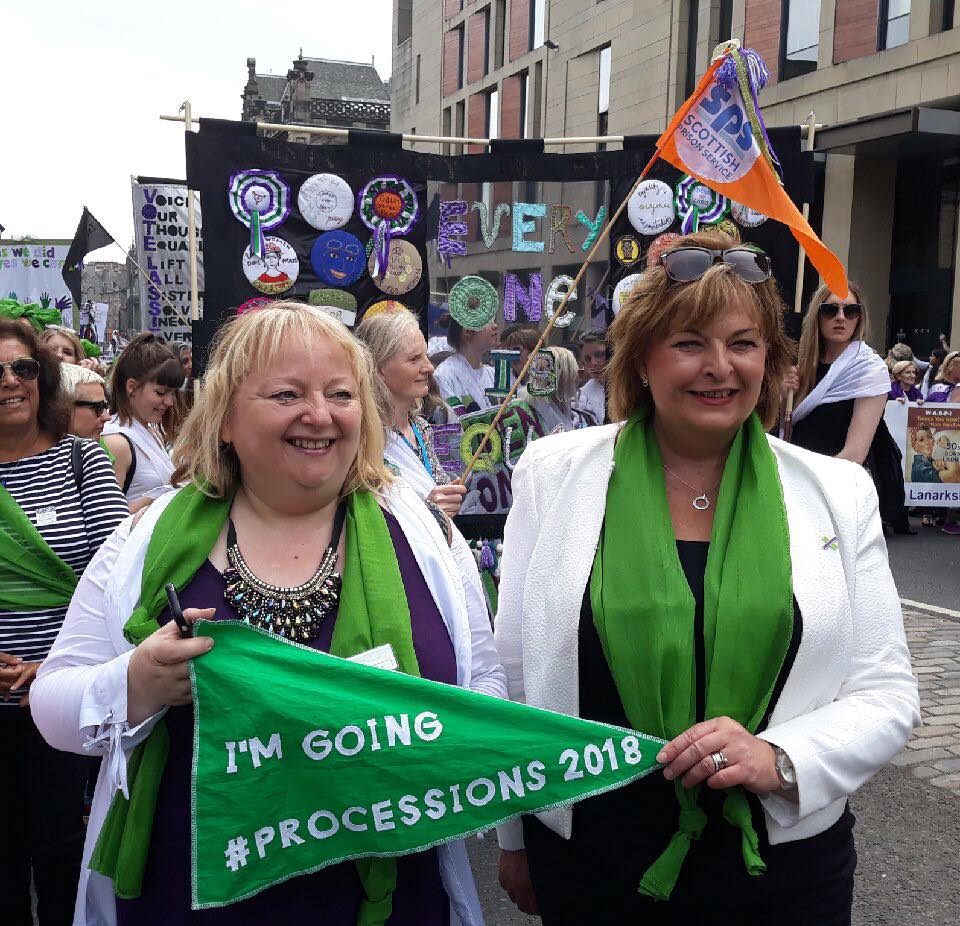 Hyslop Supports Processions Project
Local Constituency MSP Fiona Hyslop has supported thousands of women and girls across the UK who walked together as part of a mass participatory artwork to celebrate the centenary of women's suffrage on Sunday 10 June.
To mark this historic moment, hundreds of women wore either green, white or violet scarves – the colours of the suffrage movement, appearing as a flowing river of colour as they walk through the city streets.
Fiona said;
"It was a fantastic day and I was delighted to have the privilege to lead the Edinburgh Processions2018 with thousands of women marching in the Suffrage colours of purple, white and green- part of a massive moving artwork.
"Piper Louise Marshall was incredible and had us all singing along as we marched. It was a joyous occasion to mark how far women have come but there is so much more to be done to achieve equality."
ENDS