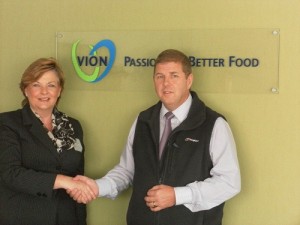 HYSLOP WELCOMES 250 NEW JOBS FOR BROXBURN
SNP MSP for Linlithgow Constituency, Fiona Hyslop has welcomed the announcement made at First Minister's Questions today by the First Minister for a major training and employment boost in Vion Food Group's Pork processing facility in Broxburn.
The multi-million pound investment in training and skills development is a key element in the creation of a Centre of Excellence for fresh manufacturing at Vion's Hall's, safeguarding 1000 jobs and creating an extra 250 jobs.
Fiona said;
"I am delighted with this major announcement of 250 new jobs in my constituency and that 1000 employees already working in the Halls have secured their jobs. In the current economic climate this is welcome news.
"I am particularly pleased that 100 of these new jobs will be Modern Apprenticeships which will provide great job training opportunities for the young people of West Lothian.
"It is clear that the SNP Government is standing by its commitment of putting jobs at the forefront of their agenda."