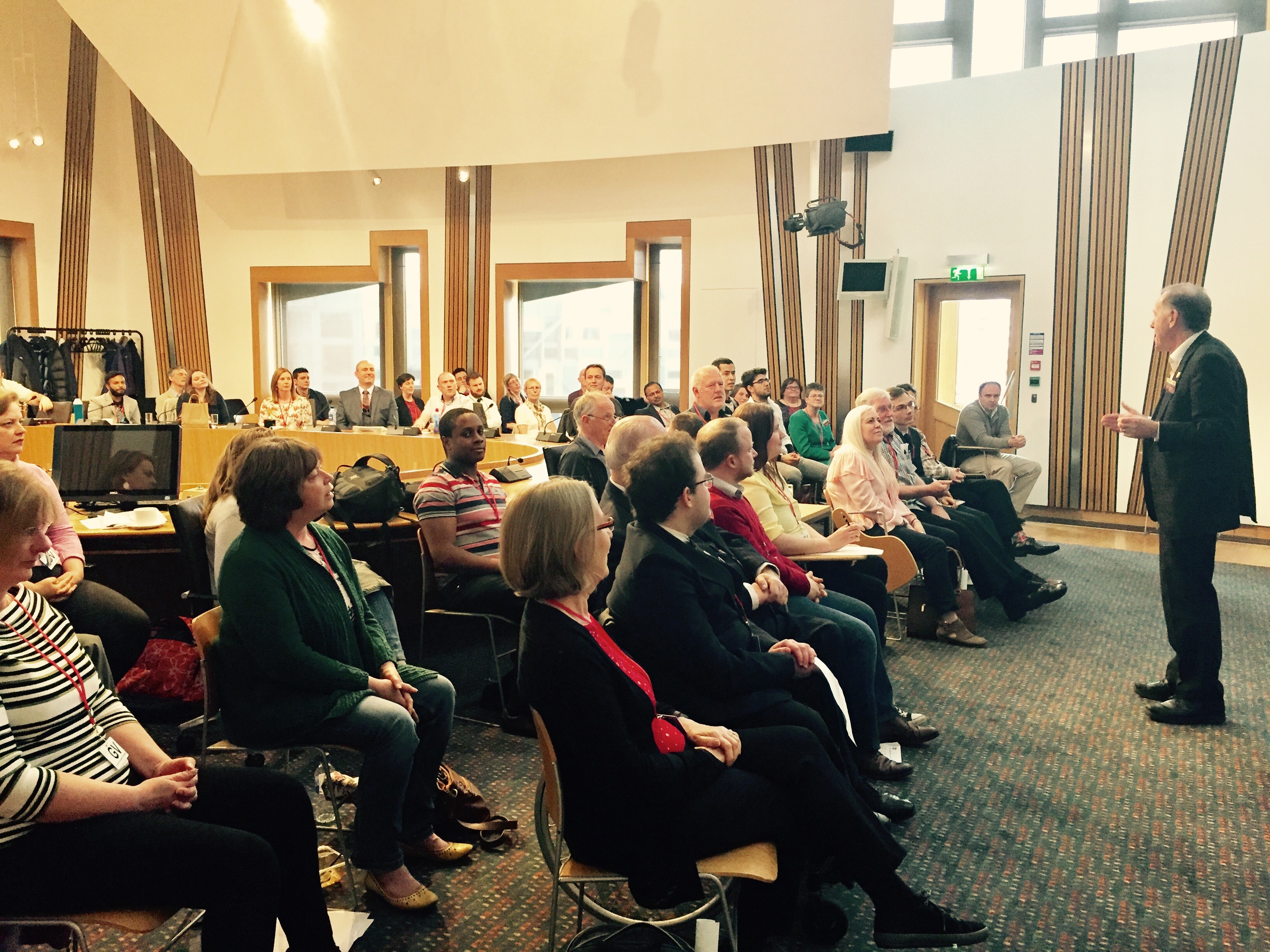 Hyslop Welcomes Linlithgow Speakers Club to Parliament
Local Linlithgow MSP, Fiona Hyslop hosted the Linlithgow Speakers' Club as part of Toastmakers International as they held their International Speech Contest and their Evaluation Contest in the Scottish Parliament on Saturday 22nd April.
Fiona said;
"I would like to formally wish the winner of both contests, Mr James McGinty from Southside Speakers in Glasgow, my congratulations on his achievements and thank all those who came to Parliament on Saturday to support their local Speaking Club.
"The local club in Linlithgow is not just an opportunity to develop new skills, it provides a social network for those involved and promotes self-confidence and important life skills to those who volunteer to run the club and members alike.
"Public speaking is a difficult skill to master and I would commend all those who spoke at the event on Saturday for their contribution and commitment to their respective clubs."
ENDS