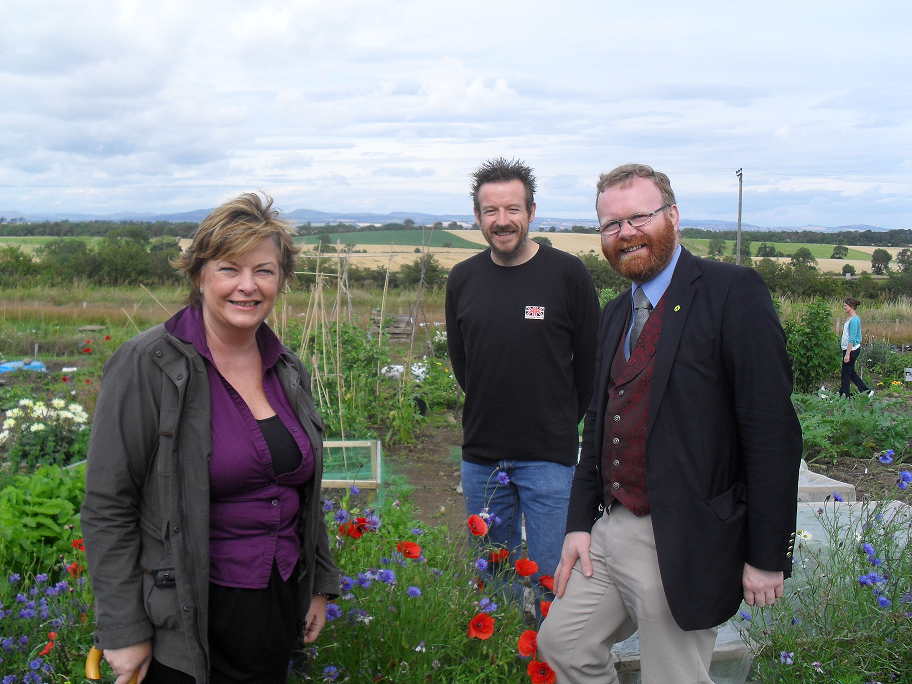 HYSLOP WELCOMES OPENING OF LOCAL ALLOTMENTS
Fiona Hyslop MSP for Linlithgow attended the opening Celebrations of Oakwell Community Growing Plots on Saturday.
Linlithgow and District Allotment Society (LADAS) found out in January 2011 that they have secured planning permission for Community Growing Plots on the private land between Linlithgow and Philpstoun.
Commenting after the event, Ms Hyslop said;
"I was pleased to attend the opening organised by Linlithgow and District Allotment Society and to see first-hand the fantastic achievement since May from 67 plot holders. Congratulations to Kirsty Leonard and her team for their determination and persistence.
"There is a real sense of community here in this open and inviting piece of land and the cabin built within the plots certainly allows for friendly gardening conversation among members.
"The produce was impressive and with people increasingly conscious of the need to eat healthily and to source locally grown foods, this allotment initiative is a very important signpost for the future."