Local MSP for the Linlithgow Constituency, Fiona Hyslop, visited Robbie Engineering (RFE) in their Bathgate Unit, on the 25th November 2022.
Fiona visited the family run business, meeting owner Mark Robbie and Kimberly Robbie to hear about their current projects, including their training programme teaching theoretical and practical skills, designed to provide participants with the knowledge to become skilled hydraulic hose technicians.
Commenting, Fiona said;
"Robbie Fluid Engineering carry out important and complex work and are nationally recognised for the work they carry out all over Scotland. It is important to recognise such companies and the value they bring to our economy. They bring both business and skills to my Constituency and are another top company operating out of West Lothian.
"Robbie Fluid Engineering run training courses, which teach valuable skills required for the important work they carry out, at their Bathgate unit and are taught by Managing Director Mark Robbie."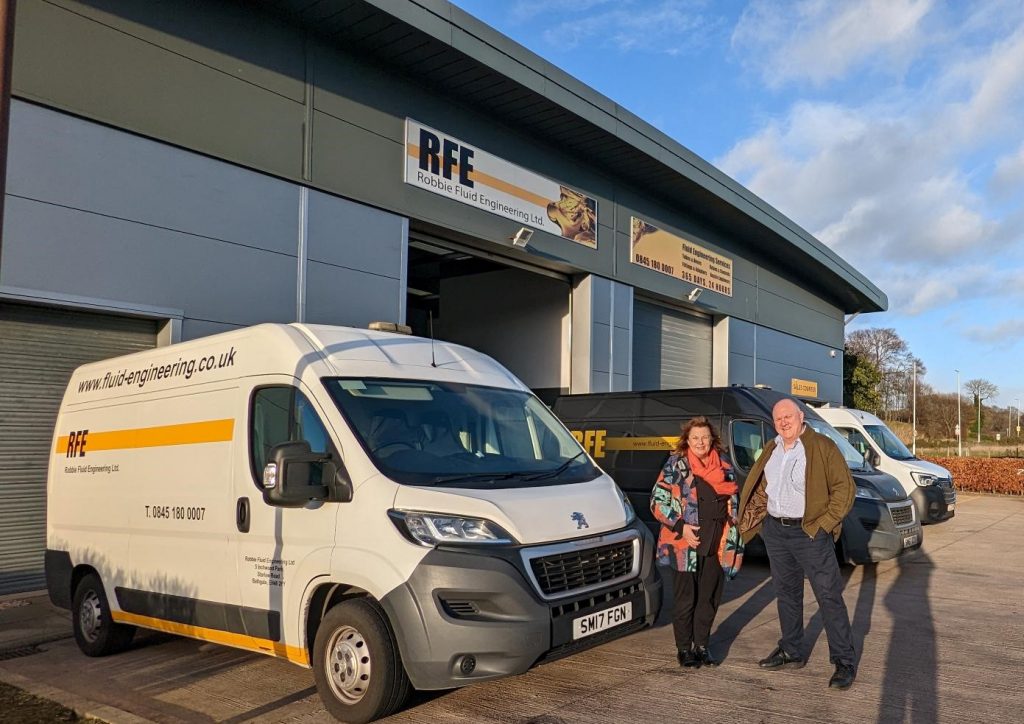 ENDS