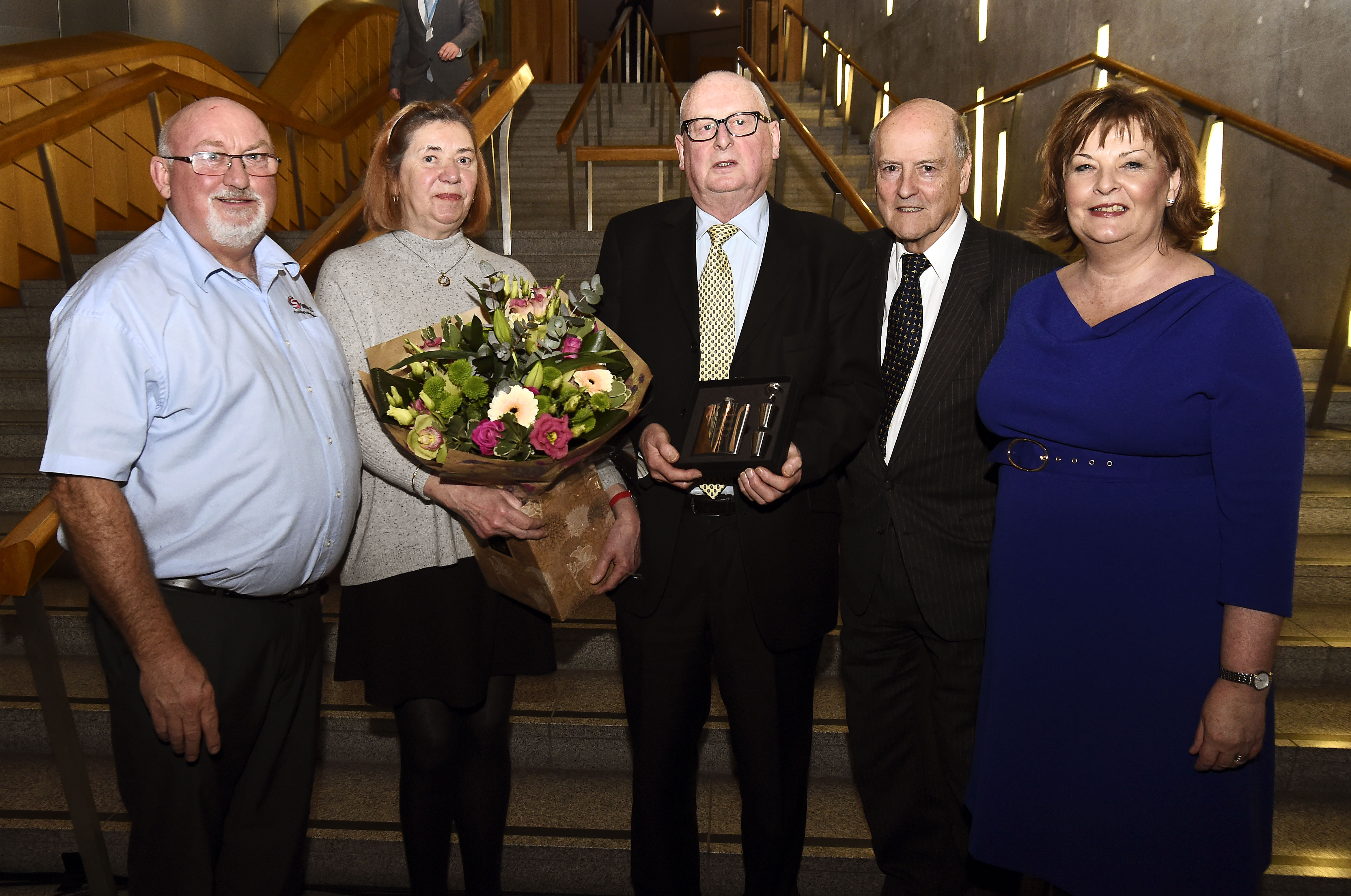 West Lothian Construction Real Life Training Celebrated with Awards in Parliament
Local Constituency MSP, Fiona Hyslop, has sponsored a reception in Parliament to recognise the achievements of students across Scotland who have excelled during their time at Constructionarium Week in Blackridge, West Lothian. The packed Parliamentary reception also allowed the directors of Constructionaium Scotland, who include Blackridge based David Sibbald of Sibbald Training, to thank the companies who give their time, materials and assistance to the Constructionarium experience.
Established over ten years ago, Constructionarium provides a "hands-on" construction experience for students and professionals; where participants construct scaled down versions of bridges, buildings, dams and civil engineering projects from all around the world. The principle is to link academic institutes with industry and to ensure that the students are able to apply the knowledge they have gained in a practical, safe and relevant environment.
Fiona commented,
"I was very pleased to host the Constructionarium team at the Scottish Parliament last week (26th February) to help celebrate the hard work and dedication shown by the students of Constructionarium Scotland.
"I have been lucky enough to visit the site in Blackridge in my Constituency in the past and was hugely impressed by the high quality of the training programme The students I spoke to at the time were also full of praise and enthusiasm, eager to tell me about the skills they had learned and work they had completed during their time in Blackridge, setting themselves up for future careers in this important sector.
"The reception awarded many of its students and also provided a simulation of a 360 Excavator machine so guests could try some construction techniques for themselves."
ENDS